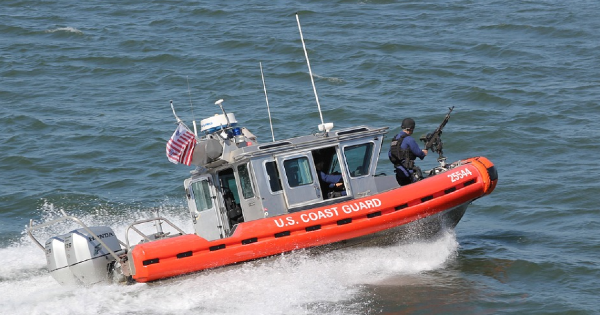 Members of the Florida delegation in the U.S. House have championed U.S. Sen. Rick Scott's, R-Fla., proposal to extend customs waters from 12 miles off the U.S. coast to 24 miles.
When he brought out the bill last month, Scott insisted his "Extending Limits of U.S. Customs Waters Act" would increase public safety, pointing to information from the U.S. Customs and Border Protection (CBP) that "double the amount of fentanyl has been brought into the country compared to last year – killing thousands of Americans in part due to growing trafficking activity in surrounding waters."
"The U.S. Coast Guard and U.S. Customs and Border Protection Air and Marine Operations keeps families in Florida and around our nation safe by patrolling the beaches, shore waters and maritime territory, conducting search and rescue operations and intercepting vessels transporting illegal drugs and the victims of human trafficking. Our state is safe and secure because of the hard work and sacrifices our brave men and women in uniform make to defend our coastline. My bill, the Extending U.S. Customs Waters Act will extend the United States' customs waters territory to help ensure our Coast Guard has the jurisdiction and authority needed to cut down on drug and human trafficking so that families everywhere remain safe. I am thankful for the bipartisan support and I urge all my colleagues to support this important bill," Scott said.
U.S. Sen. Kyrsten Sinema, D-Ariz., is co-sponsoring the proposal.
"We're expanding law enforcement agencies' ability to stop drug and human traffickers, helping keep communities across our country safe and secure," she said.
Scott's bill was sent to the U.S. Senate Finance Committee.
This week, U.S. Rep. Michael Waltz, R-Fla., introduced the bill in the lower chamber with U.S. Rep. Stephanie Murphy, D-Fla., as the main co-sponsor. Other backers include U.S. Reps. Brian Mast, R-Fla., and John Rutherford, R-Fla.
"Communities across our nation are safer thanks to the brave men and women of the U.S. Coast Guard and CBP AMO who tirelessly patrol Florida's waters for illegal cargo and conduct lifesaving search and rescue operations," said Waltz. "As maritime technology improves the performance and speed of vessels, the CBP AMO is at a significant disadvantage with a 12 nautical mile limitation."
"In Florida and communities across our country, we are safer when we give law enforcement the tools they need to do their jobs effectively," said Murphy. "I'm proud to work with Congressman Mike Waltz, in partnership with Senators Kyrsten Sinema and Rick Scott, to enable federal law enforcement agencies to better protect Floridians from drug traffickers and human traffickers."
The bill was sent to the U.S. House Ways and Means Committee.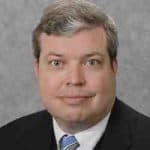 Latest posts by Kevin Derby
(see all)