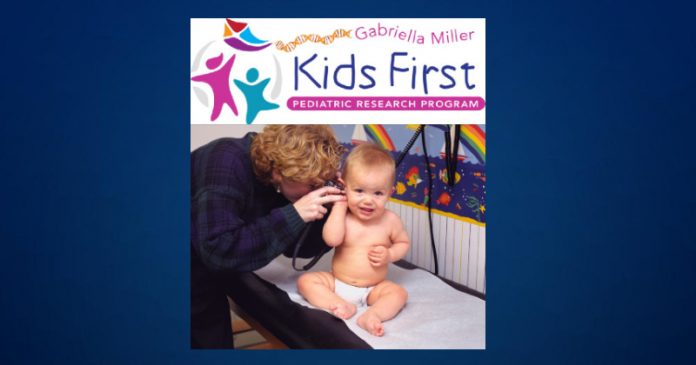 Last week, U.S. Rep. Jennifer Wexton, D-Va., introduced the "Gabriella Miller Kids First Research Act 2.0" which has the support of several members of the Florida congressional delegation.
U.S. Rep. Gus Bilirakis, R-Fla., is one of the main co-sponsors of the bill.
"The legislation would reauthorize and increase funding for the National Institute of Health's (NIH) Gabriella Miller Kids First Pediatric Research Program (Kids First), which has supported lifesaving research of treatments for childhood cancer. The bill is named in honor of Gabriella Miller, who was diagnosed with an inoperable brain tumor and passed away in 2013 at age 10. Gabriella's advocacy for lawmakers to "stop talking, start doing," led to the creation of the Ten-Year Pediatric Research Initiative Fund which authorized $12.6 million in annual funds for childhood disease research. The Fund expires at the end of this Fiscal Year," Bilirakis' office noted.
"It is unacceptable that less than 8% of the federal cancer research funding goes towards childhood cancer while tens of thousands of children are diagnosed each year in the U.S. – and cancer is taking more children's lives than any other disease right now," said Wexton. "I'm proud to lead this bipartisan, bicameral legislation to build on the remarkable work of the Kids First research programs and boost funding for treatments and cures that can save kids' lives. It's been an honor to work with Ellyn Miller, a constituent and Gabriella's mother, as well as my colleagues on both sides of the aisle to deliver real change so no family has to go through what the Millers have faced."
"Pediatric cancer remains the number one disease that leads to the death of American children. While survival rates have improved for some types of pediatric cancers, thousands of children are lost to cancer each year and many more encounter life threatening complications related to harsh chemotherapies. Children have significantly fewer treatment options than adults and oftentimes must rely on treatment regimens developed for adults because pediatric-specific treatments simply do not exist for many pediatric cancers and rare diseases. The Gabriella Miller Kids First Pediatric Research Program at the National Institutes of Health (NIH) is working to develop a large-scale data resource to help researchers uncover new insights into the biology of childhood cancer and structural birth defects, including the discovery of shared genetic pathways between these disorders. This foundational research is critical for facilitating a better understanding of pediatric cancers, and holds the promise for the development of better treatments and possible cures. As a longtime advocate for children and rare disease patients, I am proud to join my colleagues in pushing for the continuation of this crucial research," said Bilirakis.
"My daughter Gabriella called upon our elected officials to 'stop talking and start doing' two weeks before she died of brain cancer at the age of 10," said Ellyn Miller, the founder and president of the Smashing Walnuts Foundation. "Today, she would be 20; living a full and wonderful life. I want to say to Gabriella, we have been doing! We have been making progress! But many more families have suffered and more needs to be done! So I am grateful to Members across the aisle who are doing something wonderful for children who suffer from cancer and other debilitating diseases. Building off the great success of the 'Gabriella Miller Kids First Research Act,' this bipartisan legislation brings additional funding to continue the work done to date by NIH for much-needed research for childhood cancers and diseases. My heartfelt thanks to all the members of Congress who have joined together to support the search for better treatments and cures for our children."
Other backers include US. Reps. Kathy Castor, D-Fla., Byron Donalds, R-Fla., Bill Posey, R-Fla., and John Rutherford, R-Fla.
The bill was sent to the U.S. House Energy and Commerce Committee.
Over in the U.S. Senate, U.S. Sens. Tim Kaine, D-Va., and Jerry Moran, R-Kansas, are championing the proposal.
"Gabriella Miller was a Virginian and a passionate activist, and it's my mission to honor her by working to make sure pediatric disease research is a priority in Congress," said Kaine. "I'm proud to join together with colleagues from both sides of the aisle in introducing this legislation, which would provide a crucial source of funding for the pediatric cancer and disease research that can support treatments and save lives in the years to come."
"Cancer is the leading cause of death by disease among children, and we must better understand this horrific disease," said Moran. "By directing new resources to NIH to research cures and treatments for cancer in children, we can help save lives and honor the memory of Gabriella Miller."
"In 2014, the Gabriella Miller Kids First Research Act was signed into law by President Obama, establishing the Ten-Year Pediatric Research Initiative Fund and authorizing $12.6 million in annual funds for childhood disease research through Fiscal Year 2023. Since then, Kids First has taken tremendous steps towards understanding childhood cancer, such as establishing the Gabriella Kids Resource Center – a comprehensive data resource for research and patient communities meant to advance discoveries. Cancer continues to kill more children in the United States than any other disease. Over 15,000 children a year are diagnosed with cancer, with that number tragically having gradually risen in recent decades. Pediatric cancers often differ from adults in the type, how they spread, and how it is treated, and many children do not respond well to conventional adult treatments, which frequently cause long term health issues and disabilities even in circumstances where the cancer is successfully cured. Yet while children face special hurdles when it comes to fighting cancer, less than 8 percent of current government funding for cancer is geared specifically towards developing treatments and cures for childhood cancer and other rare diseases," Bilirakis' office noted.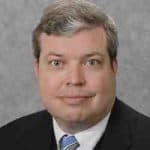 Latest posts by Kevin Derby
(see all)