Florida Republicans on Capitol Hill have lined up behind U.S. Sen. Lindsey Graham's, R-SC, and U.S. Rep. Doug Collins's, R-Ga., proposal giving the White House the ability to sanction China if it fails to be more transparent about the start of the coronavirus pandemic.
Graham introduced the "COVID-19 Accountability Act" earlier this month.
"I'm convinced that without Chinese Communist Party deception the virus would not be here in the United States," said Graham when he brought out the bill. "China refuses to allow the international community to go into the Wuhan lab to investigate. They refuse to allow investigators to study how this outbreak started. I'm convinced China will never cooperate with a serious investigation unless they are made to do so. This hard-hitting piece of legislation will sanction China until they cooperate with investigators.  We must determine how the virus came about and take steps, like closing the wet markets, to ensure it never happens again. It's time we push back against China and hold them accountable. More than eighty thousand Americans are dead and millions more are jobless today because of China's failure to contain and prevent the spread of the virus."
U.S. Sen. Rick Scott, R-Fla., was one of the original cosponsors of the proposal.
"Communist China started a global pandemic and failed to provide any information that could have helped save thousands of lives. They need to be held accountable. If Communist China refuses to be honest about the origins of the coronavirus, the U.S. will not wait for history to judge them harshly. We will take action and we will do everything we can to hold Communist China accountable for the devastation they have caused around the world," Scott said.
The White House would have to certify that China has closed all wet markets, released pro-democracy advocates in Hong Kong and be more transparent in regards to coronavirus. Otherwise, the president would have the ability to sanction China.
Over in the U.S. House, five Republicans from the Sunshine State–Gus Bilirakis, Mario Diaz-Balart, John Rutherford, Greg Steube and Michael Waltz–cosponsored Collins's bill.
Rutherford weighed in on his support of the proposal this week.
"The Chinese Communist Party must be held accountable for their coronavirus cover-up," said Rutherford on Tuesday. "For months, they hid data, silenced scientists and health care professionals, and limited information to the rest of the world concerning the seriousness of this virus. They are directly responsible for the global suffering and the tens of thousands of deaths here in the U.S. To make matters worse, the Chinese Communist Party refuses to allow international investigators into Wuhan to study how this outbreak began. America should use all of the tools at its disposal to make sure China complies with a transparent investigation and puts safeguards in place to prevent a future pandemic."
Graham's bill was sent to the U.S. Senate Finance Committee. While he has more than 30 cosponsors, Collins has his work cut out for him with the bill already being sent to five different committees.
Reach Kevin Derby at kevin.derby@floridadaily.com.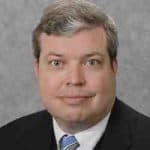 Latest posts by Kevin Derby
(see all)