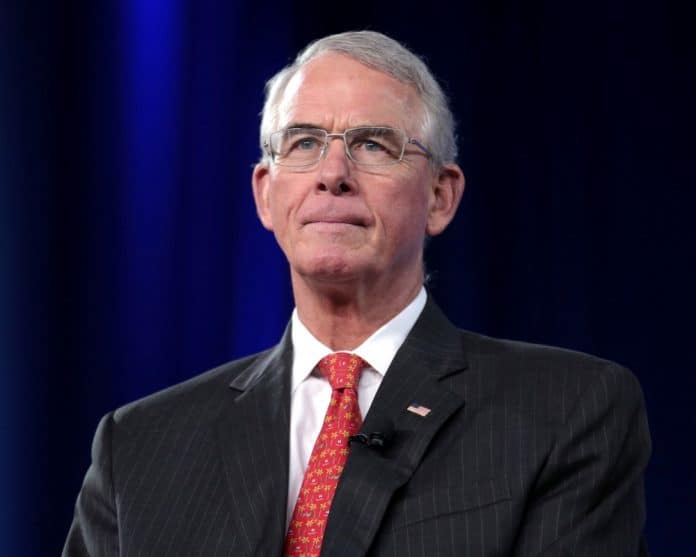 On Wednesday, a Florida congressman announced his support for a proposal to offer more federal funds to nonprofits and organizations that offer suicide prevention services for veterans.
U.S. Rep. Francis Rooney, R-Fla., threw his support behind U.S. Rep. Jack Bergman's, R-Mich., "Improve Well-Being for Veterans Act."
According to Bergman's office, the "bill would fundamentally enhance coordination and planning of veteran mental health and suicide prevention services and would develop measurement tools to track the effectiveness of these community-level programs in order to address the suicide crisis and its impact on veterans." Bergman and other supporters of the proposal insist the legislation will enable the VA to reach more veterans, increase coordination between the federal government and groups helping veterans and create tools to measure the effectiveness of their efforts on veteran suicide prevention.
Bergman and U.S. Rep. Chrissy Houlahan, D-Penn., brought out the bill at the end of June.
"Despite significant VA funding increases for veteran mental health and suicide prevention over the past 15 years, the number of veteran suicides per year has remained virtually unchanged. The bipartisan Improve Well-Being for Veterans Act would allow the VA to provide grant funding to nonprofits and local organizations who can supply outreach and a range of services to at-risk veterans. Preventing veteran suicide takes a community, and the Improve Act will put forth a new framework for the VA and those nationwide network of organizations to work together and deliver outcomes that benefit our veterans," said Bergman.
"As a veteran, I am passionate about protecting those who have served our country," said Houlahan. "I am proud to be introducing the bipartisan Improve Well-Being for Veterans Act to more aggressively work towards preventing tragedies in our veteran-community. It's also important to note that women veterans are twice as likely to commit suicide as non-veteran women. As the chair and founder of the Servicewomen and Women Veterans Congressional Caucus, I am proud to be helping lead this effort alongside my colleagues to stop this epidemic that is killing our veterans."
Rooney announced on Wednesday that he was cosponsoring the proposal and offered the reasons why he was backing it.
"It's our government's responsibility to care for the brave men and women who have served our country. Despite significant increases in VA funding for mental health and suicide prevention services, the veteran suicide rate has continued to remain unchanged as approximately 20 veterans lose their lives by suicide every day. We must do more to act on this national crisis," he said.
"I am proud to cosponsor this bipartisan measure which provides for a larger community that is focused on solving this crisis," Rooney added. "Our freedom would not be possible without the service of America's veterans and I am thankful for their hard work and sacrifice. I am committed to taking care of our veterans and active servicemen and women."
The bill has more than 85 cosponsors in the House. Besides Rooney, other backers from Florida include Democrat U.S. Reps. Al Lawson and Debbie Mucarsel-Powell and Republican U.S. Reps. Gus Bilirakis, Neal Dunn, Brian Mast and Greg Steube.
Over in the U.S. Senate, U.S. Sen. John Boozman, R-Ark., and U.S. Sen. Mark Warner, D-Va., introduced the proposal back in June.
"Congress has provided significant resources to the VA to decrease veteran suicides, yet the number of veterans who take their own lives everyday remains unchanged. We believe that the way to reverse this trend is to improve coordination of existing programs; establish a common tool to measure the effectiveness of our programs; and promote better information sharing, data collection and continual feedback in order to identify what services are having the most impact," said Boozman. "This approach is key to empowering organizations to work together in the fight against veteran suicide. I appreciate the leadership of Representatives Bergman and Houlahan on this issue and I am grateful that they are championing this important legislation in the House."
Reach Kevin Derby at kevin.derby@floridadaily.com.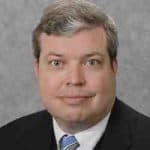 Latest posts by Kevin Derby
(see all)