From his seat on the U.S. House Agriculture and Financial Services Committees, U.S. Rep. Al Lawson, D-Fla., is pairing up with a Democratic presidential candidate to push a bill to expand food stamp options for college students.
This week, Lawson teamed up with U.S. Sen. Elizabeth Warren, D-Mass., to champion the "College Student Hunger Act."
Lawson's office offered some insights on why the congressman thought the bill was needed.
"The legislation addresses food-insecurity on college campuses by enabling more low-income college students to access the Supplemental Nutrition Assistance Program (SNAP), and pushing the federal government, states, colleges and universities to take a more proactive role in addressing student food-insecurity,' Lawson's office noted.
"Food insecurity is a real concern for many college students across our nation," Lawson said. "The significant increase in college tuition over the last decade has forced students to make a choice between buying food or paying for books and housing expenditures. This bill will help to relieve some of that financial burden for them. I am proud to work with Sen. Warren to introduce this critical piece of legislation."
Lawson pointed to a report from the Government Accountability Office which showed more than 30 percent of college students facing food insecurity while almost 2 million college students who were eligible for SNAP benefits in 2016 did not use them.
"As more and more students struggle to afford colleges without a mountain of student loan debt, nearly one-in-three college students cannot even afford basic necessities like food," Warren said. "Our bill will ensure students have the support they need as they work hard toward a better future without going hungry."
While most part-time students can not receive SNAP benefits, Warren's and Lawson's bill would let them apply for them "if they receive the maximum Pell Grant award, are in foster care, a veteran of the Armed Forces, or are classified as an unaccompanied youth who is homeless."
Lawson's bill was sent to the Agriculture and the U.S. Education and Labor Committee on Wednesday. Other supporters of the bill include U.S. Sen. Kamala Harris, D-Calif., who is also running for the Democratic presidential nomination, U.S. Rep. Alcee Hastings, D-Fla., and U.S. Rep. Darren Soto, D-Fla.
The bill has the support of Florida Impact to End Hunger, MAZON: A Jewish Response to Hunger, Feeding America, Project Bread, First Focus Campaign for Children, Children's HealthWatch, the National Coalition for the Homeless, Center for Law and Social Policy, Challah for Hunger, National Center on Housing and Child Welfare, CUNY Urban Food Policy Institute, Hunger Free Vermont, SchoolHouse Connection, Vermont Food Bank, Food Research & Action Center, National Network for Youth, First Focus Campaign for Children, and University of California Student Association.
Reach Kevin Derby at kevin.derby@floridadaily.com.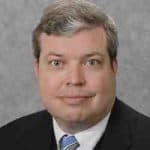 Latest posts by Kevin Derby
(see all)