With his district having been hit hard by hurricanes in recent years, U.S. Rep. Neal Dunn, R-Fla., was able to get an appropriations act amended to help disaster victims with tax counseling.
On Wednesday night, Dunn was able to successfully amend the Financial Services and General Government Appropriations Act which passed the U.S. House this week. Dunn was able to amend the act to include $1 million "to be used to prioritize tax counseling services for victims of recent natural disasters."
The North Florida Republican congressman weighed in on Thursday as to why he included the amendment even as he took a shot at the recent appropriations passed through the Democratic-controlled House.
"While I am disappointed in the out of control funding levels included in the Financial Services appropriations bill, I am pleased that my colleagues in the House supported my amendment to increase tax aid services to disaster victims," Dunn said. "Millions of Americans have suffered the devastating consequences of wildfires, hurricanes, flooding, and tornadoes this past year.
"While Congress passed disaster supplemental funding, many victims are still in need of professional tax consulting services to help them understand how to navigate their taxes while rebuilding their lives, their businesses, and their local communities," Dunn added. "Directing this money ensures that the IRS is prepared to handle the increased burden of appropriately handling disaster victims who are facing unique challenges in the wake of disaster."
First elected to Congress in 2016, Dunn represents parts of North Florida with his district containing all of Bay, Calhoun, Dixie, Franklin, Gilchrist, Gulf, Jackson, Lafayette, Levy, Liberty, Suwannee, Taylor, Wakull and Washington Counties and parts of Columbia, Holmes, Jefferson, Leon and Marion Counties. Dunn represents a solidly Republican district and is not expected to be a top target for Democrats in the 2020 election cycle.
Reach Kevin Derby at kevin.derby@floridadaily.com.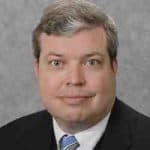 Latest posts by Kevin Derby
(see all)