From his perch as chairman of the U.S. House Middle East and North Africa Subcommittee, U.S. Rep. Ted Deutch, D-Fla., joined other members of Congress last week to tour Israel and meeting with key leaders including Israeli Prime Minister Benjamin Netanyahu and Palestinian Authority Prime Minister Mohammad Shtayyeh.
Besides Deutch, two other members of the Florida delegation–U.S. Rep. Gus Bilirakis, R-Fla., and U.S. Rep. Darren Soto, D-Fla.–were part of the congressional group who also met with Knesset members Benny Gantz and Yair Lapid and Israel officials. They also attended the Israeli Defense Council's (IDC) Herzliya Conference where Deutch praised both parties for supporting Israel.
Deutch, one of the most high profile Democrats to break with then President Barack Obama's nuclear deal with Iran, is currently championing the "United States-Israel Cooperation Enhancement and Regional Security Act" which increases support for Israel by $3.3. billion a year from now through 2023 and adds $1 billion over the next five years to add more weapons in the U.S. War Reserve Stockpile which is located in Israel.
On Friday, Deutch weighed in on his meetings and stressed his continued support for Israel.
"Our delegation delivered a strong message of bipartisan support for our strategic ally Israel. Amid complex challenges in the region — from Iran's dangerous and destabilizing activities to instability in Syria to Hezbollah's growing strength in Lebanon — we offered a bipartisan commitment to Israel's security," Deutch said. "Our trip also highlighted Israel's vibrant democracy through our meetings with Israeli political leaders and civil society groups.
"We met with U.S. Ambassador David Friedman and embassy staff to hear directly from American officials about the breadth and depth of our bilateral relationship. We were also honored to attend the first Independence Day celebration hosted in Jerusalem by the U.S. Embassy," Deutch added. "Our delegation also met with Palestinian Prime Minister Mohammad Shtayyeh and Palestinian business leaders in Ramallah. We discussed U.S. policy, the prospects for peace and economic development, and efforts to improve conditions for the Palestinian people in the West Bank and Gaza.
"Throughout our trip, we discussed legislative efforts to reinstate U.S. economic and security assistance which would foster stability, strengthen security for Israelis and Palestinians, and further the chances of Israeli-Palestinian peace," he said in conclusion. "We also discussed the prospects for a two-state solution and my continued belief that two states, a secure Jewish State of Israel and a demilitarized Palestinian state, achieved through direct negotiations between Israel and the Palestinians must remain the goal of Americans, Israelis, and Palestinians."
First elected to Congress in a special election held back in 2010, Deutch represents a secure Democrat district which includes parts of Palm Beach and Broward Counties.
Reach Kevin Derby at kevin.derby@floridadaily.com.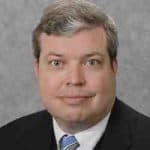 Latest posts by Kevin Derby
(see all)