At the end of last week, U.S. Rep. Gus Bilirakis, R-Fla., announced he recently met with Turkish Ambassador to the United States Hasan Murat Mercan.
Bilirakis noted they had  "an open and frank discussion regarding pressing issues currently facing the international Hellenic community and Orthodox Christians" and the congressman "shared his concerns on a number of critical matters, including the current status of the seaside city of Varosha in the Turkish occupied territory of the Republic of Cyprus, the threats to sovereignty by Turkish military overflights on Greece's Dodocanese islands, the continued closure of the Theological School on the Turkish island of Halki, the possibility of allowing the celebration of the Divine Liturgy on designated holy days in the Hagia Sophia (the mother church to more than 350 million Orthodox Christians worldwide), and the exploration, discovery, and drilling of hydrocarbons in the Eastern Mediterranean."
On Friday, Bilirakis weighed in on the meeting.
"While I normally don't see eye to eye with Turkey's policies, I'm hopeful after meeting Ambassador Mercan that we can make positive steps towards tamping down tensions in the Eastern Mediterranean by working to improve Turkey's relationship with important U.S. allies Greece and Cyprus, and furthering religious freedom for the Ecumenical Patriarchate," said  Bilirakis.
Bilirakis is a co-chair of the Hellenic-Israel Alliance and of the Congressional Caucus on Hellenic Issues.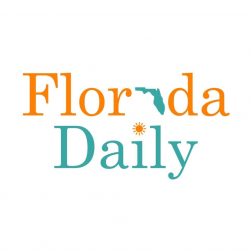 Latest posts by Florida Daily
(see all)