This week, in the aftermath of mass shootings in El Paso and Dayton, a freshman congressman from the Sunshine State thinks more national service can help crack down on the gun violence problem.
On Wednesday, U.S. Rep. Michael Waltz, R-Fla., appeared on Fox News and talked to Martha MacCallum about his ideas.
"The answer is not broad bans on firearms for all law-abiding Americans," Waltz said. "The Second Amendment is a fundamental right in our Constitution…and it absolutely has to be protected. If we want to look at different ways we should to keep firearms out of the hands of the mentally ill… or people that shouldn't have them, absolutely."
According to his office, Waltz is pushing "a national service program to incentivize young men to reintegrate into their communities" insisting it will help socially isolated young men.
"We have to get at the deeper ills here of why these young men are committing these heinous acts. We've had guns in our history – our entire history – but these shootings are new and it's this generation. I think we have to take a strategic look at how we get these young men off their couch, off their video games and out serving in their communities again," Waltz said.
The Northeast Florida Republican pointed to studies highlighting the importance of volunteering and community service including one from the  University of Nevada-Reno which found "young people who volunteer one hour a week or more are 50 percent less likely to abuse alcohol or engage in other destructive behavior."
This is not a new issue for Waltz who penned a piece which ran in the Washington Examiner in May calling for more national service.
Waltz intends to bring out legislation for a national service program.
First elected to Congress last year, Waltz is the first Green Beret to ever serve in Congress.
Reach Kevin Derby at kevin.derby@floridadaily.com.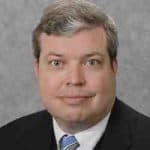 Latest posts by Kevin Derby
(see all)