 A congressman from Florida is pressing the U.S. Department of Housing and Urban Development (HUD) for more information on how funds will be distributed to Puerto Rico and the U.S. Virgin Islands in future hurricane recovery efforts.
On Thursday, U.S. Rep. Darren Soto, D-Fla., the first member of the Florida congressional delegation of Puerto Rican heritage, paired up with U.S. Sen. Bob Menendez, D-NJ, to write U.S. HUD Sec. Ben Carson asking for the "publication of a Federal Register Notice (FRN) detailing the requirements for the disbursement of disaster recovery funds appropriated for Puerto Rico and the U.S. Virgin Islands to mitigate the impact of future hurricanes, under the Community Development Block Grants for Disaster Recovery (CDBG-DR) Program."
While Soto and Menendez led the letter, they reeled in some of the leading Democrats on Capitol Hill including U.S. Senate Minority Leader Chuck Schumer, D-NY, and a host of Democratic presidential hopefuls including U.S. Sens. Cory Booker, D-NJ, Kirsten Gillibrand, D-NY, Bernie Sanders, I-Vt., and Elizabeth Warren, D-Mass. U.S. Rep. Donna Shalala, D-Fla., also signed the letter.
"In a recent background briefing, senior officials at HUD announced the agency would soon be publishing an FRN for $16 billion in CDBG-DR for disaster mitigation. While HUD officials noted that an FRN for a first tranche of funding for nine states would be published in the upcoming weeks, they failed to provide a specific timeline for the second tranche in which Puerto Rico and the U.S. Virgin Islands would be eligible," the Democrats wrote Carson. "Furthermore, the appointment of a Federal Financial Monitor to oversee billions of dollars in CDBG-DR funding to potentially hundreds if not thousands of contractors and subcontractors could slow the already snail-like pace at which HUD is providing aid to Puerto Rico."
Menendez and Soto noted "HUD recently announced the decision to appoint a Federal Financial Monitor to oversee Puerto Rico's disaster funds, which includes the disbursement of the $8.3 billion in CDBG-DR. $774 million were appropriated to the U.S. Virgin Islands under the same program" and insisted HUD needs to come up with a plan on how to deal with future hurricanes.
"More than a year and a half after enactment of the Bipartisan Budget Act of 2018 (PL 115-123), it is unconscionable that HUD has failed to publish the FRN to disburse the CDBG-DR funds needed to help mitigate the potential effects of future disasters in Puerto Rico and the U.S. Virgin Islands," the congressional Democrats wrote.
Reach Kevin Derby at kevin.derby@floridadaily.com.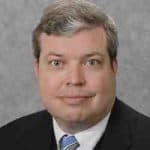 Latest posts by Kevin Derby
(see all)