At the end of last week, U.S. Rep. Gus Bilirakis, R-Fla., threw his support behind a proposal cracking down on robocalls.
Bilirakis is backing U.S. Rep. Yvette Clarke's, D-NY, "Ending One-Ring Scams Act." Other supporters include U.S. Reps. Virginia Foxx, R-NC, Jeff Van Drew, D-NH, Harley Rouda, D-Calif., and Tim Walberg, R-Mich.
The bill "empowers the Department of Justice to stop robocallers from defrauding consumers through malicious phone call scams."
Bilirakis' office offered some insights on why he was backing the bill.
"When consumers call back a missed call, often unaware it's a robocall, robocallers can collect fees from cell phone carriers. These incurred fees trickle down to consumers on their cell phone bills. YouMail estimates that there were nearly 48 billion robocalls in 2018, a 64 percent increase since 2016. First Orion predicts that this year, 44.6 percent of all calls to mobile phones will be scam calls," the Florida Republican's office noted.
"We all hate the plague of robocalls. For some, they are more than a nuisance, as unsuspecting victims suffer financial harm. Sadly, these bad actors target the elderly and most vulnerable for these crimes. Our bipartisan legislation will help protect the public from these tactics," Bilirakis said.
"We know that robocalls are annoying and harassing, but they also have the potential to cause financial harm to the American people. More than 200,000 people complained to the Federal Communications Commission last year about robocalls—topping the list of complaints to the FCC. The Ending One-Rings Scams Act will safeguard Americans from falling victim to dangerous robocall scams," Clarke said.
The bill would have the FCC hold proceedings on one-ring scams and work with federal and state law enforcement to crack down on them. Under the proposal, the FCC would also work with foreign governments to stop one-ring scams on the international level. The bill would also have the FCC work with the "Federal Trade Commission (FTC) to educate consumers on how to avoid one-ring scams and incentivize voice service providers to stop calls made to perpetrate one-ring scams."
The bill was sent to the U.S. House Energy and Commerce Committee. So far, there is no companion bill over in the U.S. Senate.
Reach Kevin Derby at kevin.derby@floridadaily.com.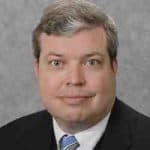 Latest posts by Kevin Derby
(see all)