 U.S. Rep. Vern Buchanan, R-Fla., threw his support behind a bill to let Americans sue China over the coronavirus, becoming the second congressman from Florida to back that proposal.
At the end of last week. Buchanan threw his support behind U.S. Rep. Lance Gooden's, R-Tex.,
"Stop China-Originated, Viral Infectious Diseases (COVID) Act" which lets Americans "sue China in U.S. court if it is proven that China manufactured the coronavirus." U.S. Rep. Matt Gaetz, R-Fla., was the original cosponsor of the bill when Gooden introduced it last month.
Buchanan weighed in on why he was backing the bill on Monday.
"China's lies about the origin, spread and lethality of the virus led to a global pandemic that has killed more than 80,000 Americans," Buchanan said. "China must be held accountable both legally and financially."
Buchanan's office stressed that the bill was based on previous legislation.
"The bill is modeled after the Justice Against Sponsors of Terrorism Act (JASTA), which became law in 2016 after Congress overrode then-President Obama's veto. As a result of JASTA, lawsuits are now pending against Saudi Arabia for knowingly providing support to the al Qaeda terrorist group in the Sept. 11, 2001 attack," Buchanan's office noted. "American intelligence officials have confirmed that the Chinese government engaged in a global disinformation campaign regarding the origins and spread of the coronavirus. During the early days of the outbreak in China's Wuhan province the prevented health officials from both the United States and World Health Organization from investigating. Beijing has silenced whistleblowers in China and has expelled scores of Western journalists. The government continues to mislead the public on the true death toll and spread of coronavirus, refusing to release details on even current testing."
The bill would also "create an exemption to the immunity protections that all foreign nations are provided under the Foreign Sovereign Immunities Act (FSIA), for cases where the nation intentionally or unintentionally releases a biological weapon resulting in bodily harm."
Buchanan was blunt with his take on China.
"We need to stop acting as if China is our friend or a benign nation," Buchanan said. "They cannot be trusted."
The bill was sent to the U.S. House Judiciary Committee early last month. So far, there is no companion measure over in the U.S. Senate.
Reach Kevin Derby at kevin.derby@floridadaily.com.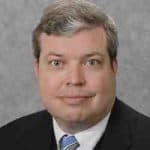 Latest posts by Kevin Derby
(see all)