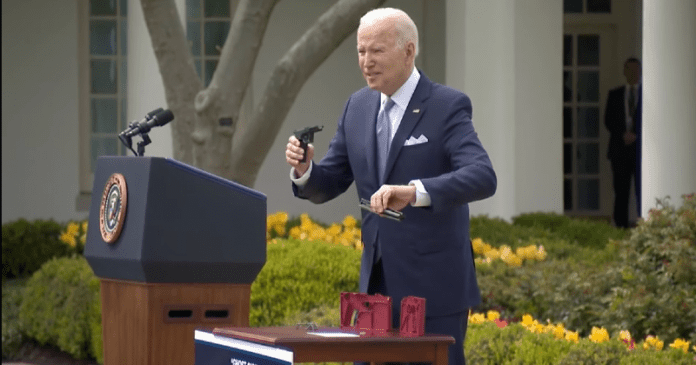 Three congressmen from the Sunshine State are backing U.S. Rep. Lisa McClain's, R-Mich., and U.S. Sen. Ted Cruz's, R-Tex., resolution "to prohibit the Department of Justice from implementing President Biden's new rule to expand firearms definitions."
McClain reeled in more than 40 co-sponsors including Florida Republican U.S. Reps. Gus Bilirakis, Neal Dunn and Greg Steube.
"Our right to bear arms continues to be under attack from President Biden and the Left every single day," said McClain. "This ghost gun rule will do nothing to stop rising crime rates throughout the country. It targets lawful gun owners, not criminals."
"If passed, this resolution of disapproval would kill President Biden's ghost gun rule, which he announced on April 11th," the congresswoman's office noted. "This rule would reclassify gun kits as firearms under the Gun Control Act, requiring manufacturers to be licensed and include serial numbers on the kits. It would also require commercial sellers to run background checks before selling the kits.:
"For the past two years, we've seen crime rates skyrocket all across the country, aided by Democrats' soft-on-crime policies and left-wing district attorneys operating like progressive activists instead of law enforcement officers. Democrats would love nothing more than to shift the blame and stoke anti-gun sentiment and create a permanent national gun registry in the process. By introducing this resolution, we're pushing back—we want to stop the Biden administration from issuing the final rule expanding the definition of firearms and instituting a de facto national gun registry, we want to stop the false narrative that links the rise in crime to 'ghost guns' and firearms, and we want to protect law-abiding citizens who are exercising their Second Amendment rights," said Cruz.
"The president is using incidents of violent crime to justify pursuing failed gun control policies on everyday Americans. One new proposal targets so-called 'ghost guns,' or homemade weapons despite statistics proving they were used in just .36 percent of homicides between 2016 and 2020. There is simply no evidence that encroaching on the rights of law-abiding citizens would have any corresponding decrease in violent crime," said Bilirakis on Tuesday. "We need to target criminals by consistently enforcing existing laws, prosecuting criminals, and sending an unwavering message of support for law enforcement. I'll continue to push for these commonsense measures to make our country safer, and fight against any further erosion of our Second Amendment rights."
The resolution was sent to the U.S. Judiciary Committee this week. With Democrats controlling both chambers of Capitol Hill, the resolution is not expected to pass.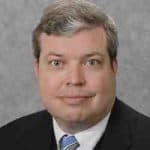 Latest posts by Kevin Derby
(see all)