 U.S. Rep. Tulsi Gabbard, D-Hi., has lined up the support of two congressmen from Florida for her proposal to help veterans who own small businesses.
Gabbard, currently a candidate for the Democratic presidential nomination, introduced the "Post-9/11 Veteran Business Acceleration Act" last week with the support of U.S. Rep. Al Lawson, D-Fla., and U.S. Rep. Ross Spano, R-Fla.
" This bipartisan bill will allow veterans who are eligible for educational assistance under the Post-9/11 Educational Assistance Program to participate in a pilot program that would allow them to use this benefit to establish and operate a business," Spano's office noted on Tuesday.
"My brothers and sisters in uniform and their families perform an incredible service to our nation and sacrifice greatly. When they make the transition from uniform to civilian life, our nation will benefit greatly from them having a greater range of opportunities," said Gabbard. "This bipartisan bill will allow veterans to explore new possibilities with their earned benefits and build businesses that will serve themselves, their families, and benefit the communities in which they live."
"I appreciate Representative Gabbard's leadership to expand opportunities for veterans. Veteran-owned small businesses employ more than 5 million people and generate over $1 trillion in sales annually. But one of the biggest challenges for any small business is having the available capital to get up and running. I believe giving veterans the choice to use their GI bill to start a business will help even more veterans thrive after they leave the service," said Spano.
"Congresswoman Gabbard herself, a decorated National Guard soldier, knows that many members of the Guard and Reserve already have college degrees or prefer a non-traditional, occupation-focused education. Enhancing the G.I. Bill with the Post 9/11 Veteran Business Acceleration Act to help veterans start businesses makes sense and fits the intent of the GI Bill, which is to equip veterans to succeed in the civilian sector and in turn enrich their communities," said retired U.S. Army Maj. Gen. Jeffrey Phillips, the executive director of the Reserve Organization of America in support of the bill.
The Retired Enlisted Association, Reserve Officer Association, and the Jewish War Veterans of the USA are also backing the proposal which was sent to the U.S. House Veterans Affairs Committee at the end of last week. So far, there is no companion bill over in the U.S. Senate.
Reach Kevin Derby at kevin.derby@floridadaily.com.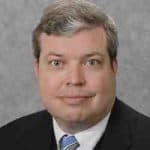 Latest posts by Kevin Derby
(see all)