Last week, U.S. Rep. Gus Bilirakis, R-Fla., brought back his "Enhance Access to Support Essential Behavioral Health Services (EASE) Act."
According to the congressman's office, the bill "will improve the ability of vulnerable populations (seniors, children and the disabled) to access high-quality mental health services" and "will permanently allow Medicare and Medicaid to reimburse for behavioral health services delivered via telehealth."
Bilirakis first introduced the bill back in December 2019 and it had the support of U.S. Rep. Darren Soto, D-Fla., and U.S. Rep. Greg Steube, R-Fla. However, it stalled before the U.S. House Energy and Commerce Subcommittee on Health and the U.S. House Ways and Means Committee.
Last week, Bilirakis reintroduced it with Soto's backing while U.S. Sen. John Kennedy, R-La., is taking up the bill in the U.S. Senate.
"As we work to fix our broken mental health system and ensure vulnerable populations have access to quality care, we must acknowledge barriers that exist and embrace the potential of using technology to bridge the gap," said Bilirakis.  "Critical shortages within the field of psychiatry, lack of transportation and the stigma associated with seeking treatment are very real barriers that can be addressed through the use of telehealth services.  We've seen the progress that has been made in getting Medicare recipients the help they need during the pandemic using telehealth and it is only logical to permanently expand this option."
"Although we are looking forward to the return of in-person services after the COVID-19 pandemic, there is no doubt that we should continue embracing telehealth as a way for vulnerable populations to access critical services," said Soto. "Our bipartisan bill to expand access by allowing Medicare and Medicaid to reimburse for all behavioral health services will make a tremendous difference in the lives of those who rely on telehealth for quality healthcare."
"Telehealth services help Louisiana patients who aren't always able to easily access the care they need. Our legislation would allow patients to receive care in the comfort of their own homes while reducing the stigma associated with seeking mental health treatment, and I'm thankful to partner with Congressman Bilirakis on this important bill," said Kennedy.
The bill was sent back to the House Energy and Commerce and the Ways and Means Committees.
Reach Kevin Derby at kevin.derby@floridadaily.com.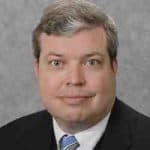 Latest posts by Kevin Derby
(see all)