Last week, almost 20 members of Congress, including members of the Florida delegation, sent a letter to President Joe Biden, requesting that he follow through with efforts to study the toxic exposure of almost 10,000 military personnel previously stationed at Karshi Khanabad (K2) Air Base in Uzbekistan.
K2 was a former Soviet airbase located just a few hundred miles from the Afghanistan border. It was used as a key military base in support of Operation Enduring Freedom, between 2001 and 2005. Thousands of U.S. service members were stationed there, but according to a 2015 study by the U.S. Army, military personnel who served there during that time are nearly 500 times more likely to develop certain types of cancer.
"We owe our veterans a debt we can never repay, and I am committed to getting our veterans the services and care they have earned," said U.S. Rep. Dan Webster, R-Fla., last week. "I join my colleagues in urging President Biden to complete the study requirement we passed last year and work with the VA to ensure these veterans are receiving the medical care they need."
"A constituent reached out to me whose health has been critically impacted as a result of his time served at K2 during Operation Enduring Freedom," said U.S. Rep. Stephanie Bice, R-Okla. "President Biden needs to follow through on the work already done to help ensure that a toxicity study takes place, so we can provide necessary healthcare to the men and women who served at K2 Air Base.
The letter, signed by 18 House members from both parties, requested Biden also continue to advance the policies of Executive Order 13982, by former President Donald Trump, which ordered the DOD, in consultation with the Department of Veterans Affairs, to conduct further study and to consider designating these heroes as having served on active duty in a theater of combat operations for the purposes of receiving medical care.
"It's far past time for our government to break the shameful pattern of waiting decades to acknowledge toxic exposure experienced by our men and women in uniform. We are urging President Biden to follow through on President Trump's Executive Order modeled after my K2 Veterans Toxic Exposure Accountability Act and ensure that DOD faithfully executes a study of toxic exposure at K2 Air Base. These heroes fought for us, now we must fight for them and the care they need to survive. It is our duty to recognize and address their exposure to cancer-causing toxins at K2 and urgent need for medical care. We cannot wait," said U.S. Rep. Mark Green, R-Tenn.
"Thousands of veterans have fallen ill or are dying from what they believe to be related to toxin exposure while serving at K2," said U.S. Rep. Don Bacon, R-Neb. "They defended our great nation when called upon and deserve full medical care as well as answers about what happened while they served there."
"We have long known that service members stationed abroad face many threats to their health and well-being in addition to those posed by our enemies. And all too often, those threats include exposure to chemicals and other dangerous substances on the very bases where they live and work," said U.S. Rep. Chris Pappas, D-NH. "I urge President Biden to listen to our bipartisan call to continue to study the toxic exposure of nearly 10,000 military personnel stationed at Karshi Khanabad (K2) Air Base. This will help provide much-needed information and begin the process of determining what we can do for those service members who have been made sick and for the families of those we have lost as a result of their time at K2."
Other signers included Florida Republican U.S. Reps. Matt Gaetz and Bill Posey.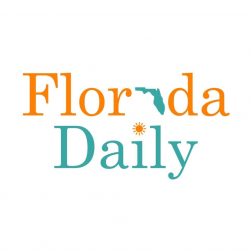 Latest posts by Florida Daily
(see all)