Three members of the Florida delegation are championing a proposal to have state courts notify the federal government when guardians are removed in order to keep them from collecting Social Security benefits.
At the end of last week, U.S. Rep. Charlie Crist, D-Fla., introduced the "Senior Guardianship Social Security Protection Act" which will direct "state courts to notify the Social Security Administration (SSA) when a court-appointed guardian is removed for cause, so they can be blocked from collecting Social Security benefits on behalf of the seniors under their care."
Two other members of the Florida delegation–Republican U.S. Rep. Gus Bilirakis and Democrat U.S. Rep. Darren Soto–are cosponsoring the proposal.
When the congressmen showcased the bill on Monday, Crist pointed to reports about guardians who have raided the assets of the seniors they are supposed to be taking care of, including a case in Pinellas County where a guardian of more than 30 seniors is accused of stealing more than $500,000 from one of them.
"Abuses within the professional guardianship system are finally coming to light, and it's abundantly clear that the system, and oversight of it, is broken," said Crist. "This legislation is another way we can help crack down on abusive practices and better protect our seniors from bad actors in the guardianship system."
"This important bill provides one more layer of protection to ensure our most vulnerable citizens do not become victims of exploitation," said Bilirakis.
"I am proud to co-lead the Senior Guardianship Social Security Protection Act. This is the first step in ensuring the reduction of the increasing cases against those elderly and vulnerable from abuse and fraud," said Soto. "It is imperative that there is open communication between Social Security Administration and state government in order disable those with negative intentions. There must be accountability for guardians deemed unfit but continue to abuse the system because of the lack of communication between SSA and state governments."
Crist's office noted that the bill would increase communication between state courts and the SSA to make sure former guardians do not have access to the Social Security funds of their former charges.
The bill was sent to the U.S. House Ways and Means Committee last week. So far, there is no companion bill over in the U.S. Senate.
Reach Kevin Derby at kevin.derby@floridadaily.com.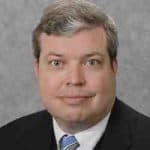 Latest posts by Kevin Derby
(see all)