 U.S. Rep. Rosa DeLauro, D-Conn., the chairwoman of the U.S. House Appropriations Committee, brought back the "Strengthening America's Families Act (SAFA)" this week with the continued support of members of the Florida congressional delegation.
DeLauro first introduced the bill, which she insists, "would use research and the science of child development to transform the child welfare system" last summer. U.S. Reps. Gus Bilirakis, R-Fla., John Rutherford, R-Fla., Darren Soto, D-Fla., and Greg Steube, R-Fla., all cosponsored the bill last year. DeLauro brought it back this week with the backing of Bilirakis and Rutherford.
"There is irrefutable scientific evidence demonstrating the clear link between abuse in young children and long-term, negative impacts on cognitive, physical, and emotional development.  SAFA would support state and local efforts to develop and expand community-based Infant-Toddler Court Teams (ITCTs). These teams, led by judges, work collaboratively to prevent child abuse and address the physical and emotional needs of young children who have experienced trauma. The teams also endeavor to strengthen family support and prevent future abuse. Currently, ITCTs operate 101 sites in 30 states but only serve a fraction of children and families in need. SAFA would address that shortfall and expand capacity throughout the country," Soto's office noted. The proposal would "provide seed money to states to develop, stabilize and enhance Infant-Toddler Court Teams; ensure communities and states have the training and technical assistance they need to develop their programs with integrity and deliver evidence-based services; and expand the reach of an already proven successful program to transform how communities and the child welfare system support the wellbeing of infants, toddlers, and families."
"The science is clear: the abuse of our youngest creates lasting trauma and has detrimental impacts on development," said DeLauro on Wednesday.  "This month, Mental Health Awareness Month, we must take a closer look at the impact of the coronavirus pandemic on the children's mental health and examine the added stress and pressure the pandemic has had on families. As infants and young children were kept in their homes, abuse and neglect intensified in both severity and number of cases. SAFA provides the tools to transform a system that is failing too many infants, toddlers, and children. The federal government has an obligation to use data to inform public policy, and in this case, enhance the support system of our most vulnerable."
"Now that we understand the scientific data regarding the tragic long-term consequences which can result if appropriate intervention is not provided, we have an obligation to create a system of care that will enable children who have already suffered abuse to access trauma-informed care," said Bilirakis. "ITCTs have a proven track record of success, and I want to ensure all abused children have the benefit of accessing this highly effective resource."
"As a former sheriff, I've seen far too many children affected by abuse and neglect," said Rutherford when he first backed the bill last year. "That is why I am proud to join my colleagues in introducing the Strengthening America's Families Act, which would improve the child welfare system by better coordinating support services and enhancing Infant-Toddler Court Teams. It is essential that we prioritize the emotional and physical well-being of children by preventing future instances of abuse."
The bill was sent to the U.S. House Energy and Commerce Committee this week. So far, there is no companion measure over in the U.S. Senate.
Reach Kevin Derby at kevin.derby@floridadaily.com.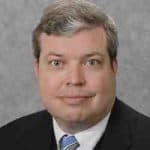 Latest posts by Kevin Derby
(see all)