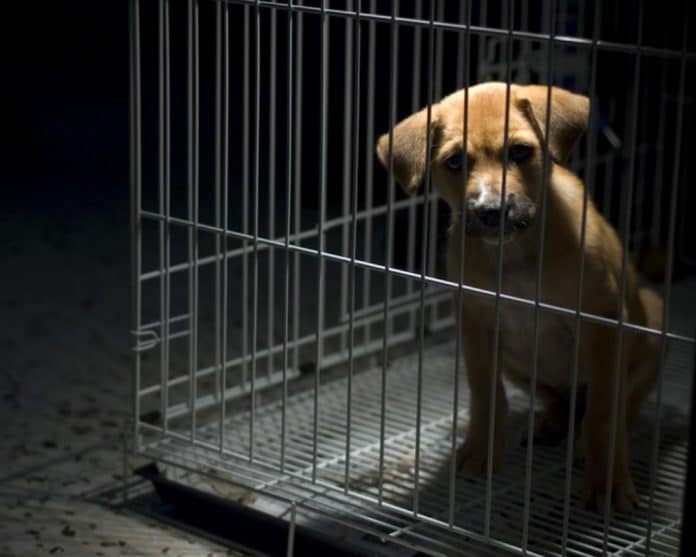 Last week, two congressmen from the Sunshine State continued their efforts to warn about live animal markets and events in China, including the Yulin Dog Meat Festival which is scheduled to be held on June 21.
U.S. Rep. Alcee Hastings, D-Fla., and U.S. Rep. Vern Buchanan, R-Fla., wrote President Donald Trump on the matter last week, following up on a letter they sent him back in April. They called on Trump to call fro China to ban live animal markets. Back in November, the two congressmen teamed up with U.S. Sen. Jeff Merkley, D-Oreg., to introduce a resolution "calling on all nations to end their dog and cat meat trade and to enforce existing laws against the trade."
"In addition to highlighting the cruelty and torture exemplified by the live animal markets in the Yulin Dog Meat Festival, which is set to begin again on June 21, 2020, their letter also draws attention to the risk of zoonotic disease presented by live wildlife and livestock markets, illustrated by the link between the COVID-19 disease and a live animal market in Wuhan, China. A ban on live animal markets in China needs to be fully enforced, made permanent, and expanded to eliminate existing loopholes," Hastings' office noted.
"The Yulin Dog Meat Festival represents not just the torture of countless dogs and cats, but also a global health risk. It has become clear that the loosely regulated and often inhumane conditions in which animals are slaughtered for human consumption in live animal markets can create ideal conditions for the spread of zoonotic diseases, such as COVID-19," said Hastings. "We are currently facing a disease with grave global public health implications, which all nations must come together to address. In that spirit, we have a responsibility to sound the alarm now on the urgent need for expanded regulation, elevated enforcement, and closure of these markets to avoid future deadly outbreaks."
"Live animal markets have been shown to be an incubator of deadly viruses like COVID-19," said Buchanan. "The recent announcement that China is finally following America's lead by banning the trade of dog meat is long overdue. Live wildlife markets are unsanitary and inhumane and have led to the deaths of countless animals and humans. These markets should be completely and permanently closed to protect both animals and humans."
"It is imperative that we continue the efforts to stop the spread of zoonotic disease by banning live wildlife markets and horrific events like the Yulin Dog Meat Festival," said Lisa Vanderpump, the founder of the Vanderpump Dog Foundation. "The Vanderpump Dog Foundation applauds and mirrors the statements made by Congressmen Hastings and Buchanan urging for a complete and permanent ban in China of the live wildlife markets, including ones where dogs and cats are sold, in order to truly address the risk of future pandemics stemming from the slaughter and mistreatment of animals.
"If we've learned anything due to this pandemic, protecting public health and preventing animal cruelty go hand in hand," said Sara Amundson, the president of the Humane Society Legislative Fund.  "We must permanently shut down live wildlife markets and markets where other live animals – including dogs and cats – are slaughtered.  We commend Representatives Hastings and Buchanan for their tireless efforts to end the brutal dog and cat meat trade, and we urge President Trump to do everything in his power to end these markets here and around the world."
The congressmen wrote Trump on the matter at the start of last week.
"As our nation continues to combat COVID-19 and seeks a vaccine or treatment to prevent further outbreak, we must also take swift action to address the root cause of this disease and prevent future transmissions of zoonotic diseases of this scale," they wrote. "As you remember from previous correspondence, expert researchers linked the transmission of the virus that causes COVID-19 in humans to a specific live animal market in Wuhan, the capital city of China's Hubei province. Despite the fact that the Chinese government has suspended the consumption and trade of certain wildlife species and the operation of live wildlife markets, there are still more common livestock markets where live animals like chicken, ducks, and rabbits—and even dogs and cats in some regions—are sold and slaughtered on-site for customers who want 'warm meat.'  These livestock markets can also be a breeding ground for pandemics the same way that the Wuhan market was for COVID-19. Should China's current ban on wildlife trade for the exotic food market be lifted, we could see another global outbreak of a viral zoonotic disease similar to SARS-CoV-2, SARS-CoV, and MERS. The brutal exploitation of wildlife and other animals needs to be banned permanently, including closing the loophole that allows the trade to continue for medicinal, fur, pets, display, and other purposes. We must also ensure that, once in place, the Chinese government actually prioritizes enforcement of the ban.
"While we appeal to the Chinese government to continue the current ban on live wildlife markets and the consumption of certain wildlife, we strongly urge China to also shut down live livestock slaughter markets that can also be a breeding ground for future pandemics. Both types of markets provide an optimal environment for viruses to move from one species to another, mutating until eventually they are able to transmit to humans," they continued. "This is of particular importance as we once again approach the infamous and cruel Yulin Dog Meat Festival. Dogs and cats seen at the festival have been stolen from families, subdued and taken off the streets with poison, crammed into cages, stacked on top of one another in trucks, and brutally killed for human consumption. As with live wildlife markets linked to the spread of COVID-19, China's dog and cat meat industry, which facilitates massive trans-provincial transport of a large number of dogs and cats that are often sick, injured, and dying of unknown illnesses provide yet another opportunity for disease to spread between animals and humans. This is especially so at the Yulin festival because it involves the mass slaughter of dogs and cats and mass consumption of the meat in crowded restaurants and other catering facilities, guaranteeing proximity between humans and animals in unsanitary and inhumane conditions. When you signed the 2018 Farm Bill into law, you ensured the prohibition of the trade and consumption of dog and cat meat in the U.S., leading the world on this issue. Our legislation, H.Con.Res.71, will call on all nations to follow suit and end this abhorrent practice for good, limiting the potential for further disease in the future.
"There is an opportunity once again for you to lead on this issue and to increase the scrutiny and pressure on China to expand and strengthen laws regulating live animal markets. Eliminating the availability and profitability of live animals for any private and underground trader or market not only protects Americans and people around the world from another overwhelming and devastating pandemic, but also livestock, dogs, cats, and wildlife from suffering in inhumane and distressing conditions," they continued. "President Xi Jinping's efforts to stem the spread of zoonotic disease by banning live wildlife markets and the consumption of certain wildlife should be acknowledged as a first step. However, we urge you to consider seeking the complete, permanent ban in China of both the live wildlife markets and the more traditional livestock markets including dogs and cats there, in order to truly address the risk of future pandemics stemming from these markets and to encourage President Xi to lead on this issue throughout Asia. We thank you for your time and consideration."
The congressmen also sent the letter to Vice President Mike Pence and U.S. Sec. of State Mike Pompeo.
Also last week, Hastings wrote Chinese President Xi Jinping and other Chinese leaders on the matter.
"The pandemic the world is experiencing highlights the public health threats live animal markets pose that scientists have reported in previous zoonotic disease outbreaks. The cruel and inhumane Yulin Dog Meat Festival and the dog and cat meat trade at large need to be banned along with all other wildlife trade and consumption to prevent future zoonotic disease pandemics and to protect all animals and global biodiversity," said Hastings. "I remain committed to protecting human and animal health and welfare and will continue to call for the global ban of dog and cat meat trade and live animal markets, and urge all leaders around the world to implement their own laws prohibiting these acts."
"The cruel slaughter of dogs, cats, wildlife, and other animals at live markets is not only inhumane but also unacceptable for global public health and pandemic prevention," said Peter Li, a China policy specialist with Humane Society International.  "We thank Representative Hastings for appealing to Chinese leaders to build on their earlier steps and do everything they can to permanently shut down these markets and the notorious 'dog meat festival' in Yulin, as called for by millions of Chinese citizens and people across the world."
The two congressmen have increasingly worked animal issues. The Humane Society of the United States named Buchanan as its legislator of the year in 2016, the first time a member of the Florida delegation has received the honor. In 2016, Buchanan brought out the Safeguard American Food Exports (SAFE) Act which bans exporting horses to Mexican slaughterhouses. Buchanan has also led the charge on Capitol Hill to stop domestic slaughterhouses from creating horse meat for human consumption. Back in December 2018, Trump signed a proposal from Buchanan and Hastings banning the slaughter of cats and dogs for human consumption as part of the Farm Bill. Last year, Buchanan and U.S. Rep. Ted Deutch, D-Fla., brought out the "Preventing Animal Cruelty and Torture (PACT) Act."
Reach Kevin Derby at kevin.derby@flroidadaily.com.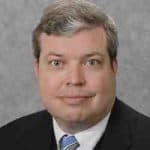 Latest posts by Kevin Derby
(see all)