Two congressmen from Florida–Democrat U.S. Rep. Ted Deutch and Republican U.S. Rep. Vern Buchanan–got their proposal cracking down on animal cruelty and torture through Congress and it is now headed to President Donald Trump's desk.
Back in January, Deutch brought out the "Preventing Animal Cruelty and Torture (PACT) Act" with Buchanan as the main cosponsor. Buchanan's office offered some of the reasons why he had introduced it.
"Disturbingly, in so-called 'animal crush videos,' individuals brutally kill, mutilate and torture small and defenseless animals as a perverse form of entertainment to be shared over the internet. And while Congress passed legislation in 2010 to prohibit the creation and distribution of these horrific videos, the underlying acts themselves are still legal under federal law," Buchanan's office noted. "Buchanan's legislation will close those loopholes by prohibiting the underlying acts of torture themselves, regardless of whether or not a video is created. Specifically, the PACT Act will amend the federal criminal code to prohibit the intentional acts of crushing, burning, drowning, suffocating, impaling or otherwise subjecting animals to serious bodily harm. Those convicted would face federal felony charges, fines and up to seven years in prison."
While a federal law was established in 2010 making the creation, sale and distribution of animal crushing videos illegal, the actual acts of crushing them remain legal.
"The PACT Act builds on the 2010 law by closing this loophole and prohibiting certain cases of animal abuse," Buchanan's office noted. "The bill contains exceptions for normal veterinary care, hunting and conduct necessary to protect life or property from a serious threat caused by an animal."
Buchanan talked about the proposal when it was brought it out in January.
"The torture of innocent animals is abhorrent and should be punished to the fullest extent of the law," Buchanan said. "Protecting animals from cruelty is a top priority for me and I look forward to working with Congressman Deutch on this important issue."
"This is commonsense, bipartisan legislation to bring some compassion to our animal laws," Deutch said when the bill was first introduced. "For many Americans, animal welfare is an important policy issue, and the idea of animal abuse is abhorrent. By building on state and local laws, Congress should act to guarantee a level of protection for animals across the country by criminalizing these inhumane acts. We've acted in the past to stop the horrific trend of animal abuse videos; now it's time to make the underlying acts of cruelty a crime as well."
With more than 300 cosponsors, the bill cleared the House on a voice vote at the end of last month. Earlier this week, the U.S. Senate passed its version, which was introduced by U.S. Sen. Pat Toomey, R-Penn., without opposition.
"Preventing animal cruelty is not partisan; it's part of our values as a country. I'm proud that this legislation moved so swiftly through Congress, with such broad bipartisan support. Our country needs a federal law to prevent abuse against animals. After years of hard work by so many to build support for this bill, we are now one signature away from it becoming the law of the land. I urge President Trump to quickly sign this bill into law and make animal cruelty a federal offense," Deutch said after the Senate vote.
The Humane Society Legislative Fund lined up behind the bill as did the National Sheriffs Association, the Fraternal Order of Police, the Humane Society of the United States and other groups.
Buchanan, who chairs the Animal Protection Caucus, has garnered national attention for his work on animal issues. The Humane Society of the United States named Buchanan as its legislator of the year in 2016, the first time a member of the Florida delegation has received the honor. Buchanan received a 100 score from the Humane Society and fought for some of the group's top priorities. In 2016, Buchanan brought out the Safeguard American Food Exports (SAFE) Act which bans exporting horses to Mexican slaughterhouses. Buchanan has also led the charge on Capitol Hill to stop domestic slaughterhouses from creating horse meat for human consumption. Back in December, signed a proposal from Buchanan and U.S. Rep. Alcee Hastings, D-Fla., banning the slaughter of cats and dogs for human consumption as part of the Farm Bill.
Reach Kevin Derby at kevin.derby@floridadaily.com.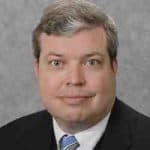 Latest posts by KEVIN DERBY
(see all)