Last week, two members of the Florida congressional delegation–Republican U.S. Rep. Vern Buchanan and Democrat U.S. Rep. Alcee Hastings–unveiled a proposal to reduce testing on animals and they have the support of Dr. Jane Goodall.
Hastings introduced the "Humane Research and Testing Act" with Buchanan as a co-sponsor. According to Hastings' office, the bill will "establish the National Center for Alternatives to Animals in Research and Testing (Center) under the National Institutes of Health (NIH)" which "will be dedicated to increasing transparency and understanding regarding the use of animals in medical research and testing to ultimately reduce the number of animals utilized in such practices" and "allow the NIH to develop, fund, and execute a plan to record an accurate account of animals used in testing and research and to incentivize the use of non-animal methods by educating and training scientists to utilize alternative 'human relevant' methods."
U.S. Reps. Sanford Bishop, D-Ga., and Mikie Sherrill, D-NJ, are also behind the proposal.
"As science and medicine advance, we have a better understanding of the relevancy and benefits of animal-based medical research and testing on human health outcomes. We are finding methods that can better predict human results without the needless suffering of animals," said Hastings. "This legislation will not just reduce animal testing and research but, will ultimately improve medical treatments for humans as they are developed from beginning to end primarily with test subjects that replicate human biology and physiology."
"I'm excited to team up once again with my Florida delegation co-chair Rep. Alcee Hastings to introduce this important legislation," Buchanan said. "We need to create better, quicker and less expensive treatments for people that don't rely on inhumane testing procedures. Establishing a National Center for Alternatives to Animals in Research and Testing will help advance these goals while also avoiding subjecting animals to cruel and unnecessary experiments."
"Much animal research takes place because scientists don't have the knowledge or support to pursue other methods. The new NIH center proposed by Representatives Hastings and Buchanan would overhaul the current paradigm of widespread, repetitive, and unnecessary animal experiments in a way that nothing has before," said Goodall, the founder of the Jane Goodall Institute and UN messenger of peace.
The bill also has the support of Citizens for Alternatives to Animal Research (CAARE) and Vanda Pharmaceuticals Inc.
"Science has advanced considerably in the 21st century so that research can be performed using non-animal methods that are more relevant to human medicine. CAARE thanks Representatives Hastings and Buchanan for introducing this landmark legislation that has great promise to change the current paradigm of routine use of laboratory animals in the face of available alternatives," said Barbara Stagno, the president and executive director of CAARE. "The Humane Research and Testing Act of 2020 will give real impetus to this essential goal of reducing animals by establishing a dedicated center to fund and train scientists in cutting-edge methods that are superior to using animals."
The bill also has other prominent supporters.
"We are reaching a tipping point in the field of in vitro human emulation technologies where they are able to recapitulate human physiology and disease states, as well as response to drugs, radiation, and toxins.  The ability of these approaches to predict human clinical results compared with animal experiments needs to be evaluated in an objective manner to determine best practices," Dr. Donald Ingber, the chaired professor at Harvard's Medical and Engineering Schools and the founding director of its Wyss Institute.  "A new NIH Center focused on meeting this goal would benefit this field, save animal lives, and expedite the development of more effective and safer therapies."
The bill was sent to the U.S. House Energy and Commerce last week. So far, there is no companion measure over in the U.S. Senate.
Back in June, the Humane Society of the United States named Buchanan as its "Legislator of the Year." Buchanan won the honor for his record in 2015, making him the first member of the House to win the award twice.
Earlier in June, Buchanan and Hastings continued their efforts to warn about live animal markets and events in China, including the Yulin Dog Meat Festival. They wrote President Donald Trump on the matter last week, following up on a letter they sent him back in April. They called on Trump to call for China to ban live animal markets. Back in November, the two congressmen teamed up with U.S. Sen. Jeff Merkley, D-Oreg., to introduce a resolution "calling on all nations to end their dog and cat meat trade and to enforce existing laws against the trade."
In 2016, Buchanan brought out the Safeguard American Food Exports (SAFE) Act which bans exporting horses to Mexican slaughterhouses. Buchanan has also led the charge on Capitol Hill to stop domestic slaughterhouses from creating horse meat for human consumption. Back in December 2018, Trump signed a proposal from Buchanan and Hastings banning the slaughter of cats and dogs for human consumption as part of the Farm Bill. Last year, Buchanan and U.S. Rep. Ted Deutch, D-Fla., brought out the "Preventing Animal Cruelty and Torture (PACT) Act." Buchanan is one of the leaders of the Animal Rights Caucus.
 Reach Kevin Derby at kevin.derby@floridadaily.com.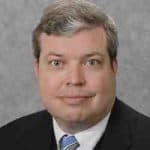 Latest posts by Kevin Derby
(see all)