With Israel and Bahrain announcing last week that they will normalize relations, members of the Florida congressional delegation offered their take on the matter.
U.S. Rep. Ted Deutch, D-Fla., is the chairman of the U.S. House Middle East, North Africa and International Terrorism Subcommittee, and he weighed in on the agreement on Friday.
"I welcome today's announcement that Bahrain and Israel will normalize relations. The historic agreements between Israel and Bahrain and Israel and the UAE will usher in a new era of regional cooperation and help provide greater stability in the Gulf, which is in the United States' national security interest," Deutch said. "I have long hoped to see the day that common ties between Israel and its regional neighbors would be able to advance, and I look forward to working to support these growing relationships.
"I am glad that today's announcement also includes a commitment to finding a just, comprehensive, and enduring solution to the Israel-Palestinian conflict. It is only a two-state solution resulting in a safe and secure Israel living side by side in peace with a viable Palestinian state that can ensure long-term peace and prosperity for both Israelis and Palestinians," he added.
"Finally, I expect the Trump administration to keep Congress fully apprised of any commitments made by the United States during the negotiations that led to today's agreement," Deutch said in conclusion.
U.S. Rep. Mario Diaz-Balart, R-Fla., cheered the Trump administration's efforts in bringing the two nations together.
"I commend President Trump's leadership in securing a second peace agreement between a Middle Eastern country and Israel in less than a month. In fact, in less than four years, the Trump administration has made historic progress toward Middle East peace by leading peace agreements between Bahrain and the United Arab Emirates, strengthening relationships with key U.S. allies such as Israel, and relocating the U.S. embassy to Israel's capital city of Jerusalem. In contrast to the failures of the previous administration, which orchestrated the terrible 'Iran Deal' and the giving of millions of dollars to the mullahs in Iran, President Trump has demonstrated remarkable leadership in the region. He ordered the killing of Iran's chief terrorist Qasem Soleimani, as well as ISIS terrorist Abu Bakr al-Baghdadi, who were both responsible for the deaths of Americans. Rather than appeasing the mullahs in Iran and working to marginalize our democratic ally Israel, President Trump has united our allies in the region, strengthened Israel, and made peace more attainable," Diaz-Balart said.
"Nineteen years ago, Americans were shocked at the evil inflicted by the worst terrorist attack on U.S. soil. And now, President Trump is working to safeguard the security and liberty of all Americans by combatting terrorism and strengthening relationships among allies who are willing to join us in ending the global threat of terrorism," he added.
Reach Kevin Derby at kevin.derby@floridadaily.com.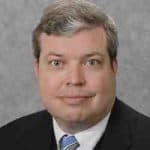 Latest posts by Kevin Derby
(see all)