This week, Florida congressmen, including one of co-chairs of the Bipartisan Task Force for Combating Anti-Semitism weighed in the Poway, California synagogue shooting.
U.S. Rep. Ted Deutch, D-Fla., the chairman of the U.S. House Middle East and North Africa Subcommittee, is one of the co-chairs of the task force. Other co-chairs include U.S. Rep. Nita Lowey, D-NY, U.S. Rep. Chris Smith, R-NJ, U.S. Rep. Eliot Engel, D-NY, U.S. Rep. Kay Granger, R-Tex., U.S. Rep. Randy Weber, R-Tex., U.S. Rep. Marc Veasey, D-Tex., and U.S. Rep. Brian Fitzpatrick, R-Penn.
"On this day, we solemnly commemorate Yom Hashoah and the six million Jews who were murdered in the Holocaust. We also extend our deepest condolences to the victims' families and the Poway Jewish community. This deadly attack on Jews took place on Shabbat — the last day of Passover — and came only six months after the deadliest attack on the American Jewish Community which left 11 dead after the shooting at the Tree of Life Synagogue in Pittsburgh," the co-chairs said in a joint statement released on Thursday.
"Our nation has witnessed a documented spike in violent and deadly attacks on Jews," they added. "According to the Anti-Defamation League's audit of anti-Semitism in 2018, the Jewish community experienced a 105 percent increase in physical assaults over 2017 and a 99 percent increase in anti-Semitic incidents over 2015. The data serves as a wake-up call to all Americans that we must all commit to combating this rising bigotry.
"Tragically, as we were reminded last week, deadly hatred against the Jewish community did not end with the Holocaust. We must honor their memory by pledging ourselves to stand up to anti-Semitism and all forms of hatred and bigotry," they said in conclusion.
U.S. Rep. Ted Yoho, R-Fla., a top Republican on the U.S. House Foreign Affairs Committee, also weighed in on the shooting this week.
"Anti-Semitism, and all forms of hate and bigotry, have no place in America. My heartfelt prayers go out to the victims of this cowardly act," Yoho said. "America was founded on the right of freedom of religion and peaceful assembly. The right to worship is intrinsically tied to these basic rights and the shooting this past weekend in Poway, California was an attempt to take away those rights. Attacking individuals in their place of worship is cowardly and any individual perpetrating such an act should be tried to the fullest extent of the law.
"I commend the San Diego Police Department for apprehending the suspect and wish the survivors a speedy road to recovery," Yoho added.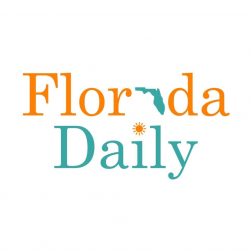 Latest posts by Florida Daily
(see all)