Two members of the Florida congressional delegation are leading the charge on Capitol Hill to  offer tax credits for families and businesses threatened by natural disasters.
On Tuesday, U.S. Rep. Gus Bilirakis, R-Fla. and U.S. Rep. Charlie Crist, D-Fla., showcased the "Shelter Act" which, they insist, will "help Americans protect their homes or businesses against hurricanes, tornados, floods, drought, and wildfires" by creating a "first-of-its-kind disaster mitigation tax credit for families and business owners in disaster-prone areas." The bill is being championed in the U.S. Senate by U.S. Sen. Bill Cassidy, R-La., and U.S. Sen. Michael Bennet, D-Col.
"With Hurricane Season underway, my constituents and all Americans living in coastal regions are susceptible to these devastating storms. Disaster can strike at any time, often with little warning. It's never too early to prepare. Taking steps now to reinforce a roof covering, or protect an exterior window, could mean the difference between saving money in the long-run and dealing with major property damage," said Bilirakis who introduced the bill on Tuesday. "This legislation is about helping our communities be proactive when it comes to preparing for Hurricane Season. Our local emergency managers in Pasco, Pinellas and Hillsborough Counties do an incredible job of ensuring our communities are ready. But preparedness must also begin at home. Our bill encourages that."
"As Americans, we know all too well that disaster can strike when we least expect it. For working families who own homes and businesses, a natural disaster can leave their lives and livelihoods literally in pieces," said Crist. "This bipartisan legislation puts power back into the hands of the people, rewarding small businesses and homeowners who prepare for the unexpected and invest in protecting their property from hurricanes, floods, and everything in between."
"For millions of people in Colorado and across the country, a devastating natural disaster isn't a matter of if, but when," said Bennet. "While Americans can receive federal tax relief following a disaster, there isn't an incentive to prepare for future threats. Our Shelter Act would change that by encouraging taxpayers to make critical investments in safeguarding their homes and businesses—helping to defend properties from future disasters and save lives."
"What's better than a quick recovery after a flood is never flooding at all," said Cassidy. "Investing in flood mitigation projects decreases the impact of storms and saves families from total devastation."
The senators and congressmen noted there are currently no federal tax incentives in place to offer Americans incentives for mitigation. Their proposal would allow a write off of "25 percent of qualifying mitigation expenses, from strengthening the durability of a roof to elevating a housing unit to reduce potential flood damage" up to an annual limit of $5,000 per taxpayer.
"Eligible properties include homes or businesses in or adjacent to an area that the federal government has declared a disaster within the past 10 years. Taxpayers who rent a property in eligible areas can also receive the credit," Crist's office noted.
A host of groups threw their support behind the proposal including BuildStrong Coalition, the Federal Alliance for Safer Homes, the Insurance Institute for Business and Home Safety, the National Association of Home Builders, the National Ready Mix Concrete Association, the National Realtors Association, the Smarter Safer Coalition and Home Depot.
"We applaud Sens. Bennet and Cassidy, and Reps. Bilirakis and Crist, for introducing the Shelter Act. As weather events continue to increase in severity, the Act provides more Americans the option to undertake measures to protect their homes from nature's wrath through structural or nature based mitigation," noted the Smarter Safer Coalition on Tuesday.
The bill was sent to the U.S. House Ways and Means Committee.
Reach Kevin Derby at kevin.derby@floridadaily.com.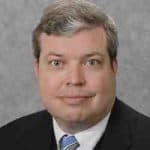 Latest posts by Kevin Derby
(see all)