This week, two congressmen from the Sunshine State called on the General Services Administration (GSA) urging "future hotel per diem rates to be set at Fiscal Year (FY) 2020 levels to avoid severe cuts in FY 2021 and beyond due to the coronavirus' impact on travel and tourism."
U.S. Rep. Charlie Crist, D-Fla., and U.S. Rep. Bill Posey, R-Fla., wrote GSA on the matter this week. The two congressmen called on GSA to use those per diem rates through at least FY 2022, insisting doing so would help Florida's tourism industry, though they would prefer GSA to use those rates until FY2026.
"GSA hotel per diem rates cover lodging for federal employees and personnel who must travel for government purposes. The GSA rates are calculated using average daily hotel and lodging rates from the prior year. Unfortunately, the industry has been severely impacted by the COIVD-19 pandemic, causing rates to plummet. Should GSA use rates from this year to calculate future per diem, Florida's hotel and lodging industry would experience prolonged suffering, hindering the state's overall economic recovery," Crist's office noted.
"Tourism is the heart of Florida's economy," said Crist on Thursday. "It makes sense for GSA to set a per diem rate that does not take into account the near term impact of the coronavirus, but rather takes a longer view. I'm proud to work with Congressman Posey on a bipartisan basis to support Florida's hotels to help ensure the Sunshine State will continue to be the premier travel destination, whether for business, pleasure, or government travel."
"The coronavirus has had a crippling effect on many sectors of our economy like the hospitality and tourism industries which are essential to us here in Florida and many other travel destinations around the country," said Posey. "Setting per diem rates at the 2020 level is one important way that the federal government can help struggling businesses and their employees recover faster and I thank Rep. Crist for working together on this effort to support Florida jobs and businesses."
The congressmen weighed in on why they wanted to extend the rates at least six years, looking back to recent history to make their case.
"As a comparison, following the 9/11 terrorist attack, it took roughly three years for hotel room rates to return to the same level as before the attack," they wrote. "Following the 2008 financial crisis, hotel rates did not rebound for almost six years. Meanwhile, COVID-19 related hotel rate declines are significantly outpacing those seen in prior downturns. In April alone, in the state of Florida, hotel room rates were down 50 percent and occupancy was down more than 70 percent…It is vital that a floor for GSA Per Diem rates be set for an extended period of time to mitigate the disastrous impacts of this crisis on the hotel industry. We appreciate your attention to this matter and look forward to your response."
Reach Kevin Derby at kevin.derby@floridadaily.com.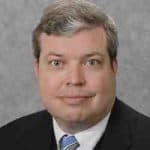 Latest posts by KEVIN DERBY
(see all)