Last week, two members of the Florida delegation–U.S. Rep. Gus Bilirakis, R-Fla., and U.S. Rep. Charlie Crist, D-Fla.–reached out to the U.S. Department of State urging the administration to stop the planned sale of the U.S. Coast Guard Cutter Adak to the Republic of Indonesia.
The soon-to-be decommissioned cutter played an instrumental role in search and rescue efforts and maintaining maritime security during the 9/11 attacks. As the first on-scene commander immediately following the attack, the Adak arrived on the scene and coordinated the evacuation of 500,000 people who were stuck in lower Manhattan. While the lawmakers have no objection to the U.S. selling a decommissioned cutter to an ally, they expressed their belief that a vessel without such historical significance would be more appropriate.
U.S. Rep. Lee Zeldin, R-NY, also signed the letter.
"Bringing the Adak to Tampa Bay is a meaningful endeavor worth undertaking, and I commend local resident and U.S. Coast Guard veteran James Judge for spearheading the effort. We hope the Biden Administration will do the right thing by bringing the Adak back to the U.S. and offer an identical cutter to Indonesia. There are scores of Tampa Bay area residents who survived the horrific terror attacks of 9/11 who would find great peace, joy, and comfort knowing they can visit with their children and grandchildren a museum dedicated to the historic 9/11 rescue effort," said Bilirakis.
"US Coast Guard Cutter Adak played a critical role in the wake of the 9/11 terrorist attacks. As we approach the 20th anniversary of one of America's darkest days, the Adak serves as a reminder of American courage, sacrifice and resilience in the days and years following this attack on our freedom and way of life. Selling this significant historic symbol to a foreign nation would be incredibly shortsighted," said Zeldin.
If successful in stopping the sale of the Cutter Adak, lawmakers are working with a group of veterans who plan to turn the cutter into a 9/11 museum in Tampa Bay.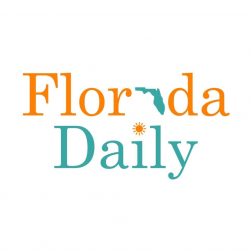 Latest posts by Florida Daily
(see all)