Protests against Colombia against the economy and police actions continue to impact that South American nation.
More than 20 protesters in Colombia have been killed by the police.
U.S. Rep. Mario Diaz-Balart, R-Fla., weighed in on the situation last week.
"I am deeply concerned by the violence occurring in Colombia, including the tragic loss of life. President Duque publicly has committed to hearing the concerns of protesters and arriving at just solutions for the people of Colombia. However, reports indicate that agitators from terrorist groups such as ELN and the FARC are seizing the opportunity to sow chaos, division, and violence. Those peacefully protesting have the right to do so. I commend President Duque for his efforts to preserve the rule of law in Colombia," said Diaz-Balart.
At the end of last week, U.S. Rep. Charlie Crist, D-Fla., also offered his take on the situation.
"I am heartbroken at the worsening violence in Colombia, and I grieve the deaths of 19-year-old Santiago Murillo and at least 23 others who can never return home to their families. My thoughts go out to their loved ones and to the safe return of all Colombian civilians missing during the escalating unrest," Crist said.
"I ask President Duque and his government to protect civilians exercising their right under the Colombian Constitution to assemble and demonstrate peacefully. I pray for the safety and well-being of the Colombian people and for all my Colombian-American neighbors impacted by the violence," Crist added.
From his perch on the U.S. Senate Foreign Affairs Committee, U.S. Sen. Marco Rubio, R-Fla., maintained the Colombian government was being targeted.
"Behind much of the violence occurring in Colombia this week is an orchestrated effort to destabilize a democratically elected government by left wing narco guerrilla movements and their international Marxist allies," Rubio insisted.
Reach Kevin Derby at kevin.derby@floridadaily.com.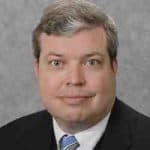 Latest posts by Kevin Derby
(see all)