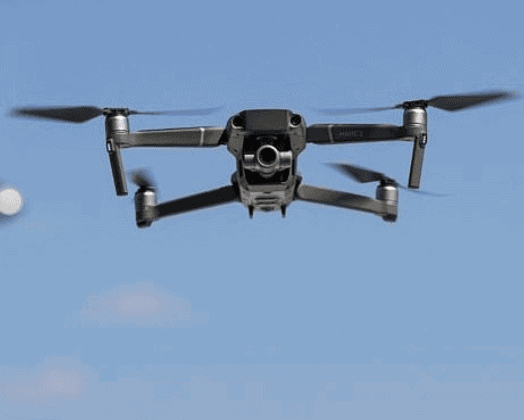 This week, two Republicans in the Florida delegation on Capitol Hill warned the federal government about Chinese-made drones.
U.S. Reps. Matt Gaetz, R-Fla., and Greg Steube, R-Fla., paired up with U.S. Rep. Jim Jordan, R-Ohio, to write U.S. Department of Homeland Security and the U.S. Department of Justice calling for information on Unmanned Aircraft Systems (UAS) from Da Jiang Innovations (DJI). Steube's office noted that DJI is a "Chinese company that accounts for nearly 80 percent of drone sales in the United States."
Steube weighed in on the letters on Thursday.
"Since the Chinese Communist Party routinely uses technology to invasively monitor their citizens, there is no reason to think that they would not use the same technology to spy on Americans," Steube said. "We have already seen their true colors with the CCP's handling of COVID-19, so let's not give them another means to manipulate America's safety and security."
"Chinese company DJI donated several drones to United States state and local law enforcement entities to allegedly assist with social distancing enforcement during COVID-19. In 2017, Homeland Security Investigations (HIS) issued a report warning that DJI drones are 'likely providing U.S. critical infrastructure and law enforcement data to the Chinese government,'" the congressman's office noted. "The letter to the DOJ asks that the DOJ provide a list of all federally funded state, local, territorial and tribal law enforcement entities that have received DJI drones and to address how usage of these drones is being monitored or regulated. Similar requests were made in the letter to the DHS, and they are also asked to clarify if there have been any recent alerts issued to law enforcement entities about the potential risk of DJI drone usage."
Earlier this month, Gaetz called on U.S. Attorney General William Barr "to ground all DJI drones owned and operated by U.S. government entities, local law enforcement, and state law enforcement, over national cybersecurity concerns that the drones may be providing data to the Chinese government."
Gaetz wrote to Barr at the start of the month, noting that the drones "may exfiltrate sensitive law-enforcement data to China," noting that local law enforcement agencies had neither the "technical expertise nor the cyber-forensic tools necessary to determine whether or not these UAS (unmanned aircraft systems) are transmitting sensitive data to the CCP regime."
The Panhandle Republican pointed to a 2017 DHS report which showed DJI is "likely providing U.S. critical infrastructure and law enforcement data to (the) Chinese government"  and that "China could provide DJI information to terrorist organizations…to coordinate attacks against U.S. critical infrastructure."
Gaetz noted that many federal agencies have stopped using DJI drones though he pointed out that many law enforcement agencies continue to use them.
"China is massively expanding a Trojan horse spying operation in our country and your local police department may be unknowingly helping them. The United States Army and the Department of Interior have banned their use of these DJI drones, citing vulnerability and potential value for other countries. The Department of Homeland Security wrote a scathing report that said that China specifically goes after local law enforcement. They did so even before the coronavirus so that they can get key information transmitted to the Chinese government. Then, our own Department of Homeland Security wrote that this is precisely the type of information we're worried that China might sell to terrorists," said Gaetz.
Reach Kevin Derby at kevin.derby@floridadaily.com.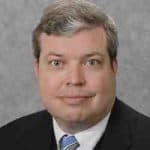 Latest posts by Kevin Derby
(see all)