 On Friday, freshman U.S. Rep. Debbie Mucarsel-Powell, D-Fla., called for U.S. Health and Human Services (HHS) Sec. Alex Azar's resignation. Mucarsel-Powell pointed to a number of reasons, including how illegal immigrants in federal custody have been treated.
Mucarsel-Powell offered her rationale for why she thinks Azar needs to go.
"The Trump administration's immigration policies have broken down our government's moral fabric when responding to a humanitarian crisis," Mucarsel-Powell said. "Since President Trump doubled down on his 'Remain in Mexico' policies, stopped processing asylum cases, separated children from their families, and diverted sorely-needed funds from various government agencies to build a medieval and ineffective wall, our immigration crisis has only worsened. In no place is that more apparent than at the Homestead child detention facility.
"The Homestead child detention facility is a symbol of everything that is with rotten with the Trump administration: numerous children have died while in custody of the Office of Refugee Resettlement; basic necessities like education, exercise, and legal services have been cut; and a hurricane evacuation and relocation plan has not been developed or shared publicly in a region prone to natural disasters," she added. "Furthermore, we still haven't received a response to our request for more information in determining whether John Kelly played a role in securing a multi-million dollar contract for a company profiting off the detainment and suffering of children, and HHS has defied the law by denying members of Congress the ability to perform our constitutional duty of oversight.
"By enforcing these disastrous policies, the Department of Health & Human Services under the leadership of Secretary Alex M. Azar has proved it cannot be a trusted caretaker for children and minors in its custody. For these reasons, Secretary Azar must resign," Mucarsel-Powell concluded.
First elected to Congress last year when she edged U.S. Rep. Carlos Curbelo, R-Fla. in one of the most competitive congressional elections in the state, Mucarsel-Powell represents all of Monroe County and parts of Miami-Dade County. Representing a swing district, Mucarsel-Powell is expected to be a top target for Republicans as the GOP looks to flip the House in 2020.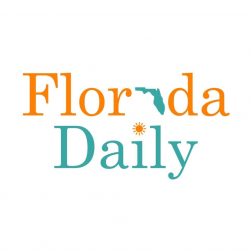 Latest posts by Florida Daily
(see all)