This week, U.S. Rep. Frederica Wilson, D-Fla., showcased $6.4 million in federal funds for the Boys & Girls Clubs of Miami-Dade Inc.
Wilson presented a check to the organization as she celebrated the opening of the Dr. Frederica S. Wilson Club at Skyway Elementary School in Miami Gardens, where she once worked as the principal.
"The check includes funds for enhancements to the new club facility, the expansion of existing club programming for the NFL Club located in Gwen Cherry Park, and facility improvements to the Northwest Club," Wilson's office noted. "The ribbon-cutting ceremony celebrated the opening of the new Dr. Frederica S. Wilson Club, which will provide afterschool and summer programs for youth residing in the City of Miami Gardens. Unique to the new facility, the Dr. Frederica S. Wilson Club's enhancements will include non-traditional athletic facilities such as mini-golf greens and tennis courts. The Dr. Frederica S. Wilson Club will also provide afterschool and summer activities for over 100 children, such as sports games, team projects, art, homework help, counseling, and other enrichment activities.
"The funds designated for the Northwest will help support the construction of a 2,500 sq ft. state-of-the-art learning center, including a STEM and computer lab, teen center and recreational areas, and complete refurbishment of the existing fields and gym. The remaining funds will be dedicated to the NFL Club located in Gwen Cherry Park Center to provide virtual reality career training, career seminars, homework help, counseling, and other enrichment activities. The community project funding earmarks secured by Congresswoman Wilson is a part of the FY 22 and FY 23 appropriations omnibus package," Wilson's office added.
"Many of us who work in education know after-school intervention is critical. We can either choose to pay to invest in our children now or pay later by building prisons and detention centers. We've seen firsthand how programs like these can make a difference in our students' lives," stated Congresswoman Wilson. "It's programs like the Boys & Girls Club and the 5000 Role Models, their work, and their successes that have allowed me to expand my mission of increasing in-school dropout prevention programs throughout our community. Boys & Girls Clubs have been a testament to what is possible with the resources we already have and the impact it makes. I'm honored to be here celebrating the grand opening of the Dr. Frederica S. Wilson Club and delivering a $6.4 million investment to our community."
Wilson's efforts garnered the applause of local officials.
"Schools are the center of communities, the heartbeat and lifeline of our communities. That is why we are here today, to build off the excellence of this institution by building something that will reach families," said Miami-Dade County Mayor Daniella Levine Cava. "When Congresswoman Wilson says she is going to get something done in, whether it's for children in Africa or children in Miami-Dade County, she delivers."
"I want to thank all our community members, Congresswoman Wilson, the Boys & Girls Club, and everyone who has come together to make this happen. This school will become a hub for this community," said Superintendent of Miami-Dade County Public Schools Jose Dotres. "I cannot thank Congresswoman Wilson enough for delivering for children time and time again."
"Young men and girls will be the foundation of this country for decades to come. What you are seeing is a village that is strong, a village that believes that if we in give kids the tools they need, they will give us the world," said Miami-Dade County Board of Commissioners Chairman Oliver Gilbert "What we have done today is no small thing. Congresswoman Wilson has given us what we need to build a country that will thrive far into the future. This will make a difference in the lives of so many."
"We know that in order to make a difference, it takes a dedicated group to ensure we're lowering the obstacles and getting investments to where they're needed to change the lives of children in our community. And this is an incredible example of teamwork," said Andrew Stuart, the board chairman of the Boys & Girls Club of Miami-Dade.
After 20 years of teaching and leading schools, including serving as a principal, Wilson was elected to the Miami-Dade School Board in 1992 before winning a Florida House seat in 1998 and a state Senate seat in 2002. In 2010, she was elected to Congress, defeating a crowded field of primary candidates to replace then U.S. Rep. Kendrick Meek, D-Fla. Since then, she has easily kept the seat which currently includes parts of Miami-Dade and Broward Counties.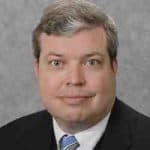 Latest posts by Kevin Derby
(see all)