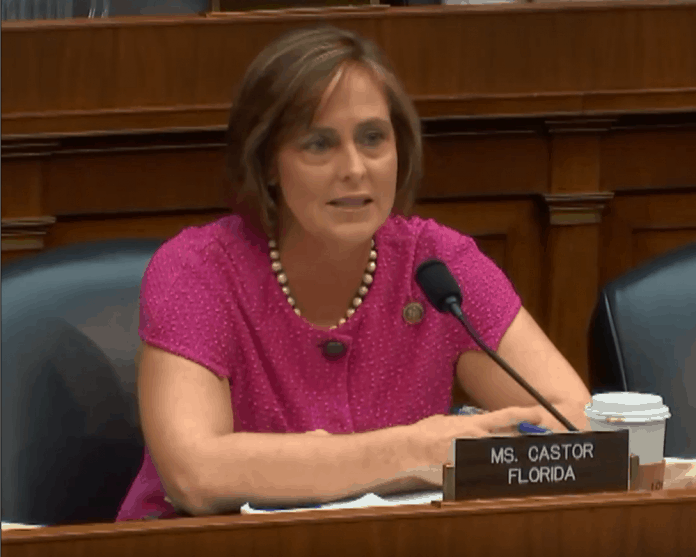 This week, a congresswoman from Florida introduced a proposal to protect the online privacy of younger Americans.
U.S. Rep. Kathy Castor, D-Fla., introduced the "Protecting the Information of our Vulnerable Children and Youth Act (Kids PRIVCY Act)" this week. The bill reforms the "Children's Online Privacy Protection Act (COPPA)" including requiting opt-in consent for Americans under the age of 18. The proposal also creates a new group of "young consumers" between the ages of 13-17 to let families "control who collects their personal information and what companies can do with it."
Castor weighed in on the bill on Thursday.
"Online and digital technology, tracking and data gathering have outpaced current privacy protections for children and consumers," said Castor. "Companies shouldn't be allowed to unreasonably use and abuse our children's personal information, yet many companies have been violating the minimal privacy protections in place today, while devices and applications have become more sophisticated in targeting kids. The Kids PRIVCY Act will update the COPPA to provide families with the necessary tools to keep our kids safe and protect their personal privacy."
Under Castor's proposal, the opt-in cause forces companies to "obtain specific, informed, and unambiguous opt-in consent before collecting, retaining, selling, sharing, or using a young consumer or child's personal information." The bill would also ban companies to target children with online ads based on tracking their behavior and actions. Castor's proposal also offers younger Americans the ability to access, correct and remove personal information and stops companies targeting information on children "explicitly covered to include physical characteristics, biometric information, health information, education information, contents of messages and calls, browsing and search history, geolocation information, and latent audio or visual recordings." The proposal would force companies to offer more transparency on privacy policies and limit what they can share with third parties without consent.
While Castor has not reeled in any cosponsors or a partner in the U.S. Senate to offer a companion measure, a host of groups have lined up in support of her bill.
"We applaud and thank Rep. Castor for her thoughtful efforts to protect children and teens online. This bill would provide much-needed updates to COPPA, including prohibiting behavioral ad targeting to children, extending privacy protections to teenagers, and ensuring companies cannot pretend they don't see kids on their sites. It would also dramatically enhance enforcement, limiting the ability of companies to take advantage of the FTC's limited bandwidth and skirt the law," said James Steyer, the CEO and founder of Common Sense.
"Rep. Castor's bill gives children and teens real safeguards in our data-driven digital surveillance world.  All children under 18 will have automatic built-in protections whenever they download a new app, play a game, use social media on mobile devices or visit a website. Parents will be able to enforce these rights in the courts directly. This important legislation adds new teeth to the law we helped enact in 1998—the Children's Online Privacy Protection Act.   It will prohibit target marketing to children under 13 and limit other problematic advertising practices that companies have been able to use without any oversight or accountability. Online companies will be less able to evade their obligations to protect the privacy of young people. Our hope is that the House will support this bill and merge it with the Senate's Markey/Hawley COPPA 2.0 proposal to produce strong pro-kids federal privacy legislation," said Katharina Kopp, the deputy director of the Center for Digital Democracy.
"We applaud Representative Castor for this important update of COPPA. Her legislation rightly recognizes that no child under 13 should be targeted by manipulative data-driven marketing and that teens deserve their own special protections. Just as importantly, the bill contains important enforcement mechanisms including a private right of action for parents that will make it much harder for Big Tech to write off COPPA penalties as the cost of doing business.  We now have two serious legislative proposals – Representative Castor's in the House and the Markey/Hawley bill in the Senate – that would offer children and teens the protections they need on mobile and online platforms. We look forward to working with members of both chambers to move these bills forward," said Josh Golin, the executive director of the Campaign for a Commercial-Free Childhood.
The bill was sent to the U.S. House Energy and Commerce Committee this week.
Reach Kevin Derby at kevin.derby@floridadaily.com.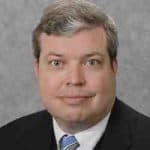 Latest posts by Kevin Derby
(see all)