This week, two congresswomen from Florida introduced a bill "to require the Secretary of Defense to swiftly brief key members of Congress if the secretary determines with high confidence that a foreign government is deliberately seeking to kill or severely injure U.S. servicemembers, either directly or indirectly through proxy forces."
U.S. Rep. Stephanie Murphy, D-Fla., who served at the Pentagon under then-President George W. Bush, introduced the "Deadly Escalation by Foreign Entities Notification and Disclosure (DEFEND) Act" with the support of U.S. Rep. Maria Elvira Salazar, R-Fla.
"Nothing is more important than the safety of our troops. If the Secretary of Defense has high confidence that a foreign government—whether Russia, Iran, or any other country—is sponsoring lethal attacks against our service members, Congress should immediately be notified so we can take all appropriate steps—on a bipartisan basis—to protect our troops and hold the perpetrators accountable," said Murphy.
"Our service members and their families are deployed across the globe defending our freedom and put their lives on the line every day to keep us safe. We must notify our troops when foreign nations target American lives. I'm proud to co-lead this bill so the Secretary of Defense will notify Congress immediately when foreign governments take aim at our soldiers. Doing so will help save lives," said Salazar.
Murphy made it clear she introduced the bill in response to reports that Russia was paying bounties to members of the Taliban to kill American military personnel in Afghanistan. She also noted that Iran supported efforts against American troops in Iraq.
"The Murphy-Salazar bill, called the is a modified version of a bill that Murphy introduced last Congress in response to U.S. intelligence reporting that a Russian military intelligence unit paid bounties to Taliban-linked militants to kill American and coalition troops in Afghanistan," Murphy's office noted. "In addition, Iran is known to have supplied weapons to Iran-backed militias used to kill hundreds of American troops in Iraq between 2003 and 2011. Iran continues to provide support to Iraqi-based militants who are conducting sophisticated attacks against U.S. military and diplomatic personnel in Iraq, which in turn has led the United States to conduct airstrikes against facilities used by those militants."
The bill was sent to the U.S. House Armed Services Committee, on which Murphy sits. So far, there is no companion measure over in the U.S. Senate.
Reach Kevin Derby at kevin.derby@floridadaily.com.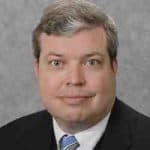 Latest posts by Kevin Derby
(see all)