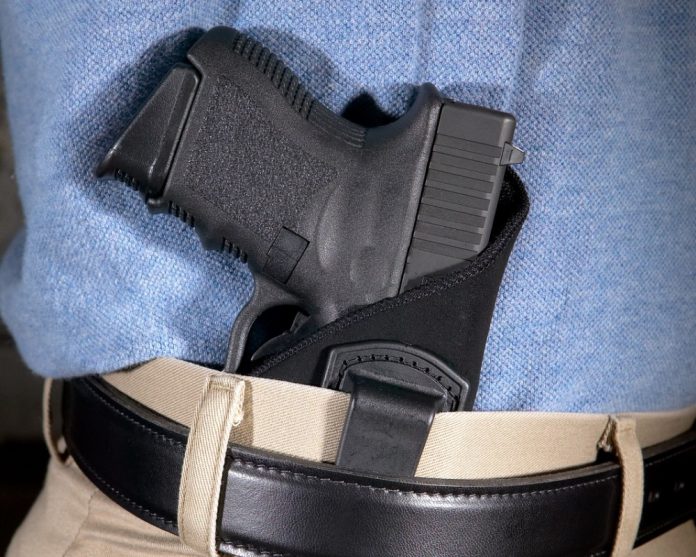 Florida has over two million people who have a concealed carry license–but they could see changes as state Agriculture Commissioner Nikki Fried is proposing some changes to concealed carry laws.
With her department overseeing the application process to obtain a concealed-weapons license, Fried is hoping to change the time period when it comes to renewal from seven years to five years. Fried also called for more training when a Floridian tries to renew their license.
"You've waited five to seven years. (People) haven't picked up your gun again. Haven't cleaned it. Haven't gone back to the range. The likelihood of you harming yourself if you need it increases," said Fried.
Those comments lit up phones on talk radio shows across Florida.
Roger Henderson, the news director at WBOB in Jacksonville, said callers view Fried's proposal as more gun control.
Henderson said many of the callers who claimed to have a concealed weapons license insist they already know how to handle their weapons when they go out on the gun range.
"If I already am trained how to handle my weapon, why do I need to be retrained?" a caller asked Henderson.
Henderson said there were some gun instructors who applauded Fried's call for some gun retraining.
Under the current law, a Florida concealed weapons permit holder must pass a course to be certified.
While gun proponents might not be in favor of the changes Fried wants to see implemented, they have offered her some praise for her efforts. Over the summer, for example, Fried's office announced that review times for concealed weapons permit applications have been reduced. In the past, gun rights groups have complained that the application process took too long.
In July, the Agriculture Department announced that review times for people with no prior issues were cut. Gun rights groups also applauded Fried after she announced that the concealed weapons license program was becoming more efficient.
Reach Ed Dean at ed.dean@floridadaily.com.