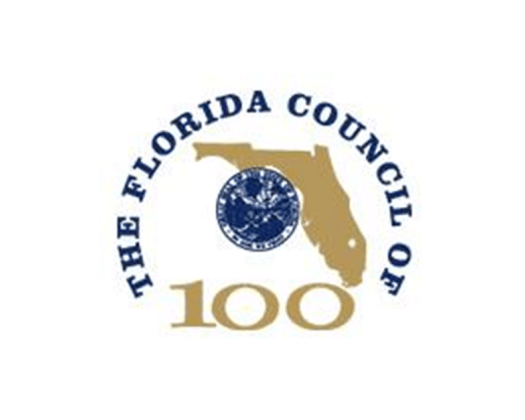 The Florida Council of 100, a not for profit group of business leaders representing more than 140 major companies from across Florida, announced that former University of South Florida (USF) President Dr. Judy Genshaft and former Miami Dade College President Dr. Eduardo Padrón were honored with its Outstanding Floridian Award.
"The Outstanding Floridian Award is presented by the Council of 100 to Floridians who reflect true meritorious service that goes above and beyond the call of duty and results in extraordinary achievement. Award recipients have rendered consistent service and contributions to the state and not just for a single achievement. The award is given infrequently to reflect a truly meritorious level of service of those distinguished Floridians being recognized," the council noted.
Genshaft served as president of the University of South Florida for 19 years, leading the university to earn national distinction in all key institutional areas and growing the institution into a research and engineering powerhouse. In 2018, Florida's Board of Governors named USF a "Preeminent State Research University," which means millions of dollars of additional funding each year to continue building USF's academic power.
"Judy's outstanding leadership and vision were the impetus for the establishment and construction of the Morsani College of Medicine and Heart Institute in downtown Tampa – meaning thousands of jobs for new residents in Tampa's urban core and helping to attract related corporations to the Tampa Bay region," said Rhea Law, the former Florida chair of Buchanan Ingersoll & Rooney.
Genshaft's commitment to USF led to financial support including personal contributions amounting to more than $23 million. She has also been at the forefront of promoting and supporting women both on the campus and in the community. A cofounder of the Women in Leadership and Philanthropy Program, Genshaft was the first woman to chair the NCAA's Division I Board and has been recognized nationally as an outstanding woman leader.
Born in Cuba, Padrón came to the United States as a teenage refugee in 1961 to flee the communist regime.
"Eduardo Padrón served Miami Dade College students for over 50 years, transforming a small school into an eight-campus college with an enrollment of 165,000 students and more than 2 million alumni, with the largest minority enrollment in the U.S. He is a transformational education leader of the human spirit who believes in the power of equal opportunity to unleash talent," said Kathleen Shanahan, the CEO of Turtle & Hughes and who served as chief of staff to former Gov. Jeb Bush, R-Fla.
From 1995 to 2019, Padrón served as president of Miami Dade College, the largest degree-granting institution of higher education in America. Padrón is credited with elevating Miami Dade College into a position of national prominence among the best and most recognized U.S. colleges and universities. His groundbreaking work at the school has been hailed as a model of innovation in higher education. He is credited with engineering a culture of success that has produced impressive results in student access, retention, graduation, and overall achievement. Miami Dade College enrolls and graduates more minorities than any other institution in the United States, including the largest numbers of Hispanic and African-American students. Under Padrón's leadership, Miami Dade College received national recognition for its longstanding involvement with its urban community, its catalytic effect for social and economic change, and the marked difference the college has made in student access and success through pacesetting initiatives.
During his career, Padrón earned numerous awards. In 2018, he was elected a Fellow of the American Academy of Arts & Sciences. In 2016, then-President Barack Obama awarded him the Presidential Medal of Freedom, the highest civilian honor in the U.S., for being a prominent national voice for access and inclusion in higher education.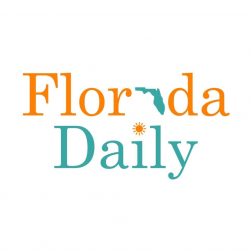 Latest posts by Florida Daily
(see all)