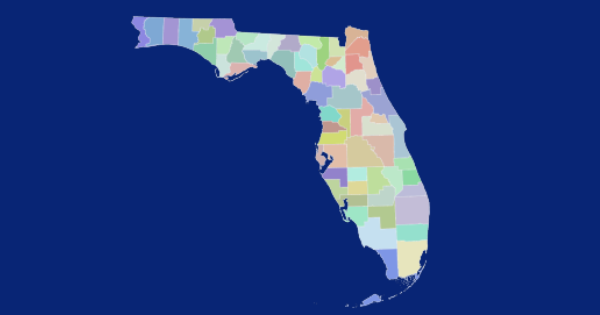 County governments play an instrumental role in building economic resilience and supporting the economic well-being of residents. That's according to a new report, County Levers to Drive Economic Mobility, released on Thursday by the National Association of Counties (NACo).
The report details seven key issue areas in which counties are driving economic mobility: housing, education and workforce development, health, community and neighborhood development, justice and public safety, technology and information access and financial security.
Investing in human services programs, passing policy resolutions or ordinances, and forming impactful partnerships are among the levers – or tools – counties are deploying to help residents, particularly the most vulnerable, move up the economic ladder.
"Counties have a vested interest in the economic well-being of our residents," said NACo Executive Director Matthew Chase. "County leaders across the country are pursuing innovative approaches to create economic opportunities and support the upward economic mobility of our residents."
NACo's report focuses on the underlying elements of economic mobility and identifies how county leaders can leverage county policy, planning and service delivery as levers to foster upward mobility for residents. Examples include:
Palm Beach County, Fla., the third-largest county in Florida, launched the Securing Our Future Initiative. This collaborative effort aims to reduce poverty in Palm Beach County and create pathways to economic mobility for families with children living below 200 percent of the federal poverty level. The county also created an Office of Diversity, Equity and Inclusion to ensure that all county programs are equitable.
Erie County, Pa. initiated the Choose Erie program, which helps attract and establish private and nonprofit organizations in the community. The initiative leverages many avenues designed to attract business development, including a data dashboard showcasing the county's economic indicators, access to resources and connections to foster development and low-interest financing options.
Mobile County, Ala. worked with partners to launch Bank On South Alabama, a coalition of organizations and local governments. The initiative's activities include outreach to unbanked and underbanked individuals, providing financial education and offering resources to assist individuals in achieving financial stability.
The report finds that neighborhoods with high upward mobility levels possess common characteristics, such as less residential segregation, lower rates of inequality by income and race, lower violent crime rates, better educational opportunities, and access to well-paying jobs.
The report includes research and case studies from a diverse sample of counties in NACo's Economic Mobility Leadership Network: Bernalillo County, N.M.; Coconino County, Ariz.; Erie County, Pa.; Franklin County, Ohio; Fulton County, Ga.; Garrett County, Md.; Hennepin County, Minn.; Howard County, Md.; Loudoun County, Va.; Mercer County, W.Va.; Mobile County, Ala.; Multnomah County, Ore.; Nassau County, N.Y.; Palm Beach County, Fla.; Pinellas County, Fla.; Tarrant County, Texas; and Waukesha County, Wis.
Latest posts by Florida Daily
(see all)