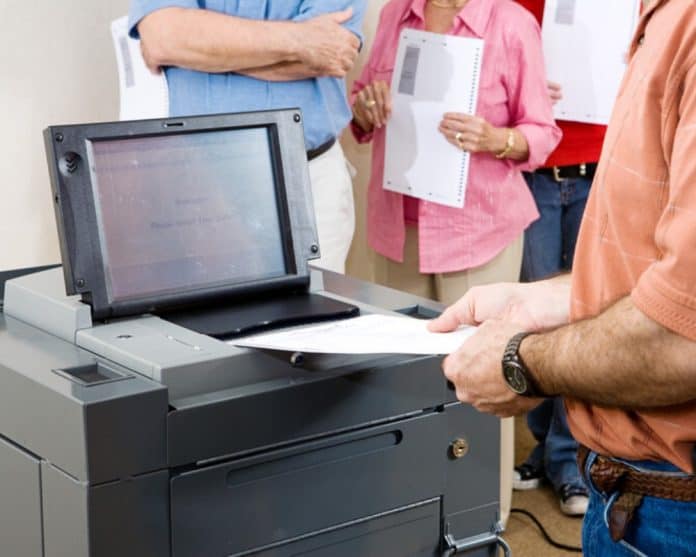 According to the Florida School Boards Association, most school districts across the state–41 out of 67–elect their own school superintendent.
In recent years, voters in several counties have been split over whether to elect a school superintendent or rely on an appointed one. From 2004 to 2017, voters in only three counties–Lake, Monroe and Polk Counties–abandoned having an elected school superintendent and moved to an appointed one.
Some conservative school districts, including in Clay, Franklin, Putnam and Walton Counties, have held ballot initiatives moving to appointed superintendents but these measures have failed with voters wanting to continue keeping the position an elected one.
But other conservative districts have chosen a different route. In 2018, over in the Panhandle, Escambia County voters narrowly approved moving from an elected school superintendent to an appointed one.
Along the Treasure Coast, over most of the past three decades, Martin County voters repeatedly shot down changing the school superintendent post from an elected office before finally voting to make it an appointed one back in 2018.
Most of Florida's larger school districts–including in Duval, Miami Dade, Broward, Hillsborough, Orange, Palm Beach and Pinellas Counties–still appoint their school superintendents.
State Rep. Jason Fischer, R-Jacksonville, is leading the charge in district to move Duval County–one of the largest districts in the state–from an appointed school superintendent to an elected one. Fischer has said giving voters the ability to elect the superintendent would give them more influence over what happens in the school district.
The Jacksonville Republican has introduced a proposal that could change the school superintendent position from appointed to elected and would limit the post to two four-year terms. If Fischer's proposal passes the Florida Legislature, it would be put on the 2020 ballot for Duval County voters to approve. If they approve the idea at the ballot box in November,  an election for the post would be held in 2022.
Fischer's legislation is being heavily opposed by the local school district and by teachers' unions.
Duval County School Board Member Lori Hershey insisted voters already have a say through the school district. "It's called local election of school board members," said Hershey.
Hershey and other school board members say that if citizens aren't happy with the district's direction, every two years, they have the change to vote them out.
Opponents of Fischer's bill also insist having an elected superintendent would take away the school district's ability to guarantee only qualified applicants have the post.
"We need a person for the superintendent who is most qualified, not just the most popular," a Duval County School Board member told Florida Daily.
Fischer responds to the criticism by noting most school districts in the state elect their superintendent and said Duval County voters should have the same power.
Most of the current school superintendent elections in Florida are partisan and candidates run with a party label.
Reach Ed Dean at ed.dean@floridadaily.com.