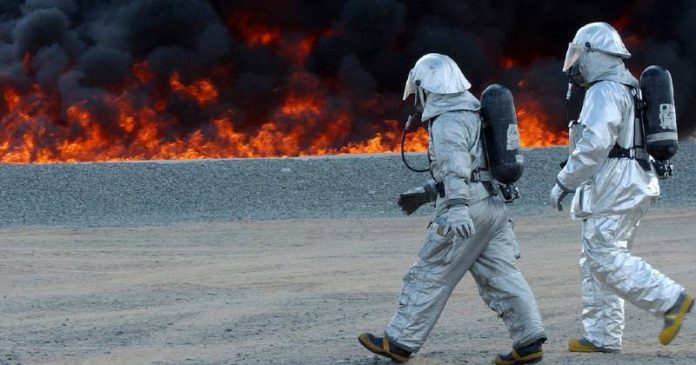 The Florida delegation on Capitol Hill weighed in after President Joe Biden signed the "Honoring Our Promise to Address Comprehensive Toxics (PACT) Act" from U.S. Sen. Tim Kaine, D-Va., and U.S. Rep. Mark Takano, D-Calif., into law this week.
The signed bill would add health care and disability benefits for the 3.5 million veterans exposed to burn pits and appeared to be headed towards an easy passage. But around two dozen Senate Republicans switched their positions and objected to the latest version of the proposal at the end of last month, leading to national pushback from veterans groups and entertainer Jon Stewart.
At the start of the month, the proposal cleared the Senate though 11 Republicans voted against the proposal. U.S. Sens. Marco Rubio, R-Fla., and Rick Scott, R-Fla., voted for it. The U.S. House passed the bill in March.
Rubio had been working with U.S. Sen. Kirsten Gillibrand, D-NY, on "Presumptive Benefits for War Fighters Exposed to Burn Pits and Other Toxins Act," much of which was included in the PACT Act, and he weighed in after Biden signed the bill into law.
"Our veterans waited far too long. They fought and bled for our country overseas, many of them losing dear friends along the way. They never should have had to fight the bureaucracy once they came home. It was wrong," Rubio said. "Today marks a turning point, at long last. A recognition that America will not ignore the hidden costs of war, and that we will always take care of those who answered the call to serve.
"I look forward to working with the Biden administration and my colleagues to make sure the bill is implemented fully, and our veterans never again suffer from bureaucratic delays and neglect," Rubio added.
Over in the House, U.S. Rep. Val Demings, D-Fla., the favorite to win the Democratic nomination to challenge Rubio this year, offered her take on the new law.
"I was proud to support the largest veterans' health care expansion in decades, a bill written by my Democratic colleagues in the House of Representatives. Toxic exposure while serving our country should be treated like any other battlefield injury, and this new law finally corrects a longstanding injustice and expands care to millions of Americans veterans. Our veterans risked their health and their lives for our nation, and we have a duty to protect their health," Demings said.
U.S. Rep. Charlie Crist, D-Fla., also applauded the new law.
"After years of tireless advocacy and painful, unnecessary delays for veterans in need, the Honoring Our PACT Act is finally the law of the land!" said Crist. "At long last, our toxic-exposed servicemembers who put their lives and health on the line for our freedom have better access to care at the VA, along with lifetime health monitoring. This is a long-overdue victory that belongs to the veteran advocates who never ceased in their struggle for justice, many of whom are right here in Pinellas. Thank you for your work and dedication – today belongs to you!"
U.S. Rep. Brian Mast, R-Fla., who lost both his legs when serving in the Army in the Middle East, also cheered the new law.
"Burn pit exposures have ruined the lives of tens of thousands of veterans. Men who could climb the Hindu Kush with 100 pounds on their back are now barely able to walk with their oxygen tanks. The reckless decisions made by the government have completely robbed them of their health. The government is responsible and must do more to help the veterans fight the health complications that come from burn pit exposures," Mast noted on Wednesday.
"That is why I have sponsored bills to understand the scope of the problem facing veterans who served in Afghanistan and Iraq. By directing the VA to track exposures to burn pits, Congress can fully understand these deadly exposures and properly assist them," Mast added. "I've been pushing to pass this bipartisan legislation for years, and today, it was finally signed into law as part of the Honoring our PACT Act, a historic piece of legislation that will help veterans get the care that they deserve after they were exposed to toxic piles of garbage.
"I am proud that this highly-anticipated and much-awaited bill finally became law today. It's a huge step forward in making sure that burn pits do not become the next Agent Orange and that the government takes responsibility for the veterans it puts in harm's way," Mast concluded.
Thank you!Got it.Wow!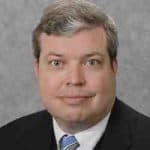 Latest posts by Kevin Derby
(see all)