On Friday, President Joe Biden announced he will nominate former U.S. Sen. Bill Nelson, D-Fla. to lead the National Aeronautics and Space Administration (NASA), garnering applause from the Florida delegation.
The White House noted Nelson "served in public office over four decades, first in the state Legislature and U. S. Congress, then as state treasurer" before his three terms in the U.S. Senate. Nelson was first elected in 2000 when he defeated then U.S. Rep. Bill McCollum, R-Fla. After three terms, Nelson lost a close race to then Gov. Rick Scott in 2018.
The White House stressed Nelson's qualifications to lead NASA.
"Nelson chaired the Space Subcommittee in the U.S. House of Representatives for six years and in the Senate was the chairman or ranking member of the Senate Space and Science Subcommittee and ranking member of the Committee on Commerce, Science and Transportation," the White House noted.. "Most every piece of space and science law has had his imprint, including passing the landmark NASA bill of 2010 along with Senator Kay Bailey Hutchinson. That law set NASA on its present dual course of both government and commercial missions. In 1986 he flew on the 24th flight of the Space Shuttle. The mission on Columbia, orbited the earth 98 times during six days. Nelson conducted 12 medical experiments including the first American stress test in space and a cancer research experiment sponsored by university researchers. In the Senate, he was known as the go-to senator for our nation's space program. He now serves on the NASA Advisory Council."
The nomination drew praise from members of the Florida delegation.
"I cannot think of anyone better to lead NASA than Bill Nelson," said U.S. Sen. Marco Rubio, R-Fla., on Friday. "There has been no greater champion, not just for Florida's space industry, but for the space program as a whole than Bill. His nomination gives me confidence that the Biden administration finally understands the importance of the Artemis program, and the necessity of winning the 21st-century space race. I look forward to supporting Bill's swift confirmation, and working with him in the years to come."
"Few are as qualified to lead NASA as Bill Nelson. I had the pleasure to work with him for years and I'm eager to collaborate to keep Florida the center of America's space program," noted U.S. Rep. Debbie Wasserman Schultz, D-Fla.
U.S. Rep. Bill Posey, R-Fla., praised Nelson as a "great choice to lead NASA" on Friday.
"I look forward to working with him," Posey added.
Reach Kevin Derby at kevin.derby@floridadaily.com.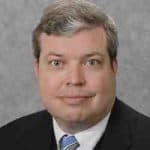 Latest posts by Kevin Derby
(see all)