Florida's two U.S. senators–Republicans Marco Rubio and Rick Scott–and two congressmen from the Sunshine State are backing the EAGLES Act to reauthorize the Secret Service's National Threat Assessment Center (NTAC) and have it do more with school safety.
The EAGLES Act was named after the mascot of Marjory Stoneman Douglas High School in Parkland where a school shooting took place in 2018 leaving 17 people dead.
U.S. Rep. Ted Deutch, D-Fla., is championing the legislation in the U.S. House with the support of U.S. Rep. Mario Diaz-Balart, R-Fla., as a cosponsor. U.S. Sen. Chuck Grassley, R-Iowa, introduced the proposal in the U.S. Senate with the support of Rubio, Scott and U.S. Sens. Susan Collins, R-Maine, Catherine Cortez Masto, D-Nev., Maggie Hassan, D-NH, and Joe Manchin, D-WV.
"The U.S. Secret Service's National Threat Assessment Center (NTAC) was created in 1998 to develop evidence-based indicators for various types of targeted violence, including school violence. NTAC's findings can then be used to develop best practices and training to prevent future acts of violence. Since 2002, Secret Service has conducted hundreds of training operations to more than 198,000 school administrators, teachers, counselors, mental health professionals, school resource officers and other public safety partners. The EAGLES Act reauthorizes and expands NTAC, allowing it to scale its threat assessment operations, with a particular focus on school safety," Deutch's office noted.
"The bill establishes a national program on targeted school violence prevention and provides additional resources to expand research and training on a national scale. Through the bill's school safety initiative, the NTAC will coordinate trainings and plans with the Department of Justice and Department of Education. The bill also requires Secret Service to provide periodic progress reports to Congress," the congressman's office added.
"The federal government has a role to play in school safety, and we should be leveraging our best resources to keeping our kids safe," said Deutch on Tuesday. "By building on the Secret Service's National Threat Assessment Center model, schools and community leaders can receive trainings on how to prevent and respond to school violence. This plan is called the EAGLES Act that we are always reminded of the 17 lives lost at Marjory Stoneman Douglas High School and of the importance of preventing any more tragedies like it in the future."
"As I have continuously stated, school safety is a top priority of mine, and I will not cease in my efforts to make our schools a safer place," said Diaz-Balart. "The EAGLES Act is an essential step toward better protecting our communities, our schools, and our children from potential acts of targeted violence. By expanding the National Threat Assessment Center and creating a program on targeted school violence prevention, we can provide critical information to our communities on how to identify and respond to individuals who may pose a threat to our safety. I am honored to join my good friend and colleague, Rep. Ted Deutch, to reintroduce this critical piece of legislation."
"The U.S. Secret Service has unique and unparalleled experience in identifying threats to safety and preventing tragedies. This bill builds on the Secret Service's case study research on targeted school violence and enables the National Threat Assessment Center to train more of our nation's schools in how to conduct threat assessments and early interventions. Equipping our communities and schools with training and best practices to recognize and prevent school violence is a vital step toward preventing future tragedies, and an important way to honor victims of school violence," Grassley said.
"I'm pleased to again join my colleagues in reintroducing the EAGLES Act," Rubio said. "The EAGLES Act leverages the National Threat Assessment Center to provide a proactive and multi-pronged approach to identify and stop threats of school violence. I thank Senator Grassley for his continued leadership on this legislation, and the Senate should quickly pass this bill."
"This month, we marked the three-year anniversary of the tragic shooting at Marjory Stoneman Douglas High School and honored the 17 innocent lives lost that day. We will never forget them and I am committed to working every day to make our schools and communities safer so this never happens again. The EAGLES Act will help improve safety on school campuses, and I am proud to join my colleagues in this important work," Scott said.
"We are grateful to Congressman Ted Deutch and Mario Diaz-Balart for working together to introduce the Eagles Act with bipartisan support. The National Threat Assessment Center (NTAC) has been essential to thwarting mass shooters and targeted violence since it was created in the year 2000. The EAGLES Act is a critical expansion of the program that prioritizes school safety and directs key funding to prevent the next mass school shooting," said Tony Montalto, the president of Stand with Parkland and the father of one of the students killed in the Parkland school shooting. "We need to be more proactive and less reactive — our children's lives are at stake. In 2019 and 2020, several Stand with Parkland members, including myself, teamed up with the NTAC chief and her staff to travel around the nation as they introduced their report on Protecting America's Schools. Over four thousand lawmakers, law enforcement, school, and mental health professionals were trained on the findings of that report and the basics of threat assessments, a powerful, proactive tool to help keep all America's children safe at school."
Deutch's bill was sent to the U.S. House Judiciary and the Education and Labor Committees. Grassley's bill was sent to the U.S. Senate Judiciary Committee.
Reach Kevin Derby at kevin.derby@floridadaily.com.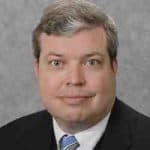 Latest posts by Kevin Derby
(see all)