Members of the Florida delegation cheered the U.S. Department of Justice for charging
Nicolás Maduro and other members of the Venezuelan regime with narco-terrorism, corruption, drug trafficking and other charges on Thursday.
U.S. Sen. Rick Scott, R-Fla., supported the charges brought against Maduro and his supporters. Scott continued to accuse Maduro of launching a genocidal effort against his own people.
"I've encouraged the Trump administration to do everything in its power to hold Maduro accountable for his crimes and the genocide he is committing on the people of Venezuela," Scott said. "I am glad the Department of Justice is taking the historic step to indict Maduro. His brutal regime is crumbling and it's time for him to back down. We will never stop fighting to free the people of Venezuela, and the United States will always stand with those fighting for freedom, democracy and human rights."
U.S. Rep. Mario Diaz-Balart, R-Fla., also backed the administration.
"I commend the Trump administration for announcing new charges against Maduro and his cronies for crimes related to drug trafficking and money laundering, as well as members of the FARC, a U.S.-designated foreign terrorist organization. The charges announced by the U.S. Department of Justice today reveal wide-ranging corruption and criminality throughout the highest levels of the Maduro regime, and these criminals who have plundered Venezuela's resources and engaged in drug trafficking must be brought to justice," Diaz-Balart said.
"President Trump and his administration have continued to impose tough sanctions on the Maduro regime while maintaining strong support for the democratically elected Guaido administration and solidarity with the longsuffering Venezuelan people," he added. "I look forward to continuing to work with the administration and my colleagues in continuing to hold the Maduro regime accountable for its crimes, corruption, and violent oppression."
On the other side of the aisle, U.S. Rep. Donna Shalala, D-Fla., also supported the charges.
"Today, the Department of Justice will announce what we long suspected to be true: the Maduro regime is little more than a band of narco-terrorist thugs," she noted.
Reach Kevin Derby at kevin.derby@floridadaily.com.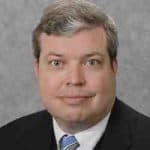 Latest posts by Kevin Derby
(see all)