Members of the Florida congressional delegation weighed in on Tuesday as opposition to the Maduro regime in Venezuela took to the streets.
From his perch on the U.S. Senate Foreign Relations Committee, U.S. Sen. Marco Rubio, R-Fla., a leading critic of the Maduro regime, expressed his support of Juan Guaidó's efforts to topple that government.
"Today, valiant Venezuelans took to the streets of Venezuela in support of Operación Libertad. I am 100 percent in support of Juan Guaidó and the interim government as they fight to restore democratic order," Rubio insisted.
"As remnants of Maduro's regime continue to kill their fellow countrymen, I applaud the Venezuelan people bravely fighting for their future," said U.S. Rep. Matt Gaetz, R-Fla., a top ally of President Donald Trump on Capitol Hill. "President Trump has brilliantly used diplomacy, sanctions, and other tools to create an opportunity for freedom to triumph over the depravity of socialism in Venezuela. America must continue to appreciate that the only sustainable freedom is freedom won by those who yearn to live it. Direct U.S. military involvement risks allowing Maduro to externalize conflict, scapegoat his failures, and delegitimize the organic desire of Venezuelans to choose their own brighter destiny. I trust and hope that the Trump administration will continue to skillfully advance the cause of freedom in Latin America and throughout the world."
"Maduro has dragged Venezuela down for years with corruption, oppression and human rights abuses, prolonging the suffering of the Venezuelan people for far too long. He must go," insisted U.S. Rep. Mario Diaz-Balart, R-Fla., who also slammed the regime for its efforts to crack down on protesters. "Maduro's thugs used a military vehicle to plow into a crowd of civilian protesters. 'Following orders' is not a defense to human rights abuses." The South Florida congressman also took to the national airwaves to appear on Tucker Carlson's show on Fox News to weigh in on events in Venezuela.
U.S. Rep. Mike Waltz, R-Fla., appeared on Fox News Channel and talked to Harris Faulkner on Tuesday about the situation.
"I think it is time for the United States to continue to lead a humanitarian effort," Waltz said. "But we have to do it as a coalition…If Guaido is seen as leading a coalition-led humanitarian effort and delivering for the needs of the people when Maduro has not… I think that could be the final breaking point."
Waltz threw out the possibility of "an amnesty deal for the remaining members of the Venezuelan military and recognized the people of Venezuela's efforts to move towards democracy and freedom" during the Fox News appearance.
"I think it would be helpful if [Guaido] would offer an amnesty deal to the remaining members of the Venezuelan military to bring them over as well," Waltz said. "They've seen now what socialism will do. They are moving towards the United States but we have to seize the moment – and the moment is now."
From his perch on the U.S. Senate Armed Services Committee, U.S. Sen. Rick Scott, R-Fla., said on Tuesday that military action remains an option in Venezuela.
On the other side of the aisle, Democrats in the Florida delegation also backed the efforts to bring down Maduro.
"We stand with the brave people of Venezuela in their fight for freedom," said U.S. Rep. Darren Soto, D-Fla., on Tuesday. "While Interim President Juan Guaidó called for the Venezuelan military to join and defend democracy, what we're witnessing today is not a military coup.  The uprising today is the result of courage from citizens who have suffered long enough. The United States continues to call for free and fair elections in Venezuela. Maduro's days are numbered. This is history in the making!"
"We stand with Venezuela as they raise their voices and fight for human rights, dignity, justice and freedom. America, in the words of Dr. King, 'the time is always right to do what's right,'" said U.S. Rep. Val Demings, D-Fla.
"I'm closely monitoring the situation as Venezuelans seek to restore legitimate democracy in their country," said U.S. Rep. Debbie Wasserman Schultz, D-Fla. "I have heard heartbreaking stories from individuals who have fled violence, hunger, and a lack of medical resources in Venezuela – stories from members of my community in South Florida and Venezuelans I met while visiting the Colombia-Venezuela border with my colleague Representative Donna Shalala. We stand with those peacefully demanding an end to the devastating humanitarian crisis and corruption in Venezuela."
"Today, the Venezuelan people along with Interim President Juan Guaido take to the streets to fight for democracy, we stand with them. Since Guaidó assumed the role of Interim Presidency, Venezuelans have seen their hopes for freedom and true democracy begin to return. The only person trying to undermine democracy is Nicolas Maduro. Maduro and his cronies need to step down immediately. He has illegitimate seize power after the 2018 fraudulent elections. Venezuela urgently requires calls for free, fair and inclusive elections," said U.S. Rep. Donna Shalala, D-Fla.
"As the first congresswoman born in South America elected to Congress, I understand what a corrupt, illegitimate and dictatorial regime like Maduro does to a country. Today we are seeing the courage of the Venezuelan people fighting to restore their democracy. My message is simple and direct for the armed forces defending Maduro: I ask them to stop oppressing the Venezuelan people so they can restore their democracy and be free. I'm supporting 100 percent to Juan Guaido," said U.S. Rep. Debbie Mucarsel-Powell, D-Fla.
On Tuesday, U.S. Rep. Stephanie Murphy, D-Fla., took to the House floor to make it clear military intervention should be an option in Venezuela if Nicolas Maduro is unwilling to relinquish power.
Kevin Derby can be reached at Kevin.Derby@floridadaily.com.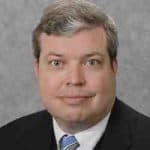 Latest posts by KEVIN DERBY
(see all)