The Biden administration announced on Monday that it will grant Temporary Protected Status (TPS) to eligible Venezuelans in the U.S. for 18 months as that group remains exiled from their homeland as the Maduro regime continues to rule that South American nation.
The Florida delegation applauded the news which is expected to impact around 300,000 Venezuelans in the U.S.
"Venezuela remains a nation in crisis," said U.S. Sen. Marco Rubio, R-Fla., on Monday. "I have long advocated providing much-needed relief to help eligible Venezuelan nationals residing in the U.S. with a work permit and a temporary solution, which is exactly what the Trump administration did earlier this year. I am glad the Biden administration shares that commitment, and I support granting TPS status to eligible Venezuelan nationals currently in the U.S. While Venezuelans who fled Maduro's narco-terrorist regime cannot return home safely today, I know they await the day they can return to their beloved homeland. That is why it is critical that we continue working with our democratic allies to secure a Venezuela free from tyranny and ensure this temporary status in the U.S. does not become a permanent one."
"Hundreds of thousands of Venezuelans are fleeing the violence and starvation of Maduro's socialist regime and the United States must stand with them. For years, I've been calling for this action, as well as a long-term solution for TPS and I applaud the Administration for heeding my calls to grant TPS for Venezuelans. I have tried to pass legislation on the Senate Floor multiple times that would immediately grant TPS to Venezuelans and make much needed reforms to the program, but Senate Democrats have repeatedly blocked it. Today's announcement builds on President Trump's action to give temporary legal status for Venezuelans through the Deferred Enforced Departure program, and is great news for the Venezuelan people. We must continue to do everything in our power to save Venezuela from this tyrannical dictator," said U.S. Sen. Rick Scott, R-Fla.
Over in the U.S. House, members of the Florida delegation lined up to praise the policy.
"The Biden White House's compassionate and bold decision to grant Temporary Protected Status (TPS) to Venezuelans living in the U.S. provides the swift relief and security that the Venezuelan community needs and demonstrates what we can achieve now that our country has moral leadership. By using the law to lift the threat of deportation and grant employment authorization, the Biden Administration helps hundreds of thousands of families stay safe and earn a living without fear of being returned to Maduro's dangerous and cruel regime. Donald Trump had four years to do this, but the Republican Party's xenophobia got in the way of doing what is right On behalf of my constituents, neighbors and friends across my district and America, I am thrilled that President Biden bravely put politics aside and took this moral, humane and urgently-needed action," said U.S. Rep. Debbie Wasserman Schultz, D-Fla.
"I celebrate with my neighbors and friends in Venezuelan communities across Florida tonight, as we eliminate the threat of deportation back to dangerous, unstable conditions in Venezuela. Hundreds of thousands of Venezuelans today will have the weight of uncertainty lifted from their shoulders as America grants solace and protection to those in search of freedom and democracy," said U.S. Rep. Charlie Crist, D-Fla.
"Venezuela is in chaos, thanks to an illegitimate, socialist dictatorship. Allowing Venezuelans who escaped the clutches of Maduro to temporarily live and work in America is, frankly, long overdue. A smart foreign policy to effectively counter socialist and communist dictators in Latin America starts with ensuring Venezuelans living in Florida are safe from deportation, able to live and work in a free country until conditions improve back home," Crist continued.
"Now, as we look to the future, Latin Americans will not soon forget those who made empty promises while playing right into Maduro's corrupt and brutal hands. After President Trump's failure to protect survivors of the Maduro regime, the anti-immigrant, anti-"Sanctuary" actions of Governor DeSantis put every non-TPS Venezuelan living in Florida at risk. It's one thing to campaign against socialism. It's another to be there for socialism's survivors. After failures to protect Venezuelans and to support interim President Guaidó when it mattered most, President Biden is actually delivering for those who want to see their homeland free, prosperous, and safe. This is more than just a photo op for a speech in Congress. This is real action, that demonstrates real understanding of what it takes to counter socialist and communist dictators," Crist added.
"Today Venezuelans living in the United States can breathe a bit easier," Crist said in conclusion. "And tomorrow, the fight goes on. Democracy will prevail. Freedom will return to Venezuela. And we will see the end of the corrupt, illegitimate Maduro regime. ¡Ganaremos!"
"Two months ago, I was thrilled to join Congressman Mario Díaz-Balart to support Deferred Enforced Departure (D.E.D.) for Venezuelans in America", said U.S. Rep. Maria Elvira Salazar, D-Fla. "Today, I am glad to see that our Venezuelan exile community has been granted TPS through 2022. Nicolas Maduro is a murderous thug and I will always stand up for the victims of his socialist regime!"
"I applaud the decision by President Biden and his national security team for establishing TPS for Venezuelans. Countless Venezuelan nationals live in my district, most fleeing from the scourge of communism and fearing for their lives. They have found a home in America, one where they can express themselves freely without fear of political retribution and where they can work to fulfill their God-given potential," said U.S. Rep. Carlos Gimenez, R-Fla.
"Nicolás Maduro and his criminal communist regime have stolen the wealth, obliterated the civil rights, persecuted, and tortured the people of Venezuela, forcing millions to leave their homeland seeking the freedom and security that they cannot find in his own nation," Gimenez added. "I hope that the Biden administration will continue taking actions in favor of the democracy in the region and will not give concessions to the criminal regimes of Havana and Caracas. I extend my recognition to congressman and my friend Mario Diaz-Balart for his constant commitment to ensure that our Venezuelan community could achieve this important goal."
Reach Kevin Derby at kevin.derby@floridadaily.com.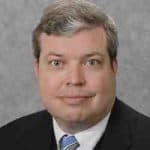 Latest posts by Kevin Derby
(see all)