On Tuesday, with the White House hosting a ceremony to sign agreements establishing full relations between Israel and Bahrain and the United Arab Emirates (UAE), members of the Florida delegation weighed in on the occasion.
Members of both sides of the aisle from Florida, including U.S. Rep. Donna Shalala, D-Fla., applauded the new agreements.
"I welcome today's signing of agreements to normalize relations between Israel and the United Arab Emirates and Israel and Bahrain. This represents a historic, transformative moment in the Middle East, leading to greater regional cooperation and increased stability in the Gulf, which is in the national security interest of Israel, the wider region, and the United States. I look forward to working in my capacity as a member of Congress to support these relationships," she said.
"My hope is that increased cooperation between these states will not only lead to greater stability but also enhance the possibility of a peaceful end to the Israeli-Palestinian conflict, with the establishment of a viable Palestinian state, living side-by-side with Israel," Shalala added.
"Today, I had the honor of joining President Trump at the White House for the signing of the Abraham Accords. This agreement normalizes relations between Israel and the United Arab Emirates, as well as the Kingdom of Bahrain. It was a historic day," insisted retiring U.S. Rep. Ted Yoho, R-Fla., who sits on the U.S. House Foreign Affairs Committee.
Yoho claimed the agreement "will transform the Middle East" and praised President Donald Trump "for this great accomplishment."
"Thanks to President Donald J. Trump and his administration, this agreement formally normalizes diplomatic relations between these nations to help advance peace in the Middle East. This is a huge win and I'm excited for more progress to come!" noted U.S. Rep. Michael Waltz, R-Fla.
"Today is a very good & hopeful day for the U.S., for our close ally Israel and for the people of the Middle East," insisted U.S. Rep. Stephanie Murphy, D-Fla.
Reach Kevin Derby at kevin.derby@floridadaily.com.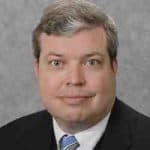 Latest posts by Kevin Derby
(see all)