The Florida delegation overwhelmingly backed a U.S. House resolution "condemning anti-Semitism as hateful expressions of intolerance that are contradictory to the values and aspirations that define the people of the United States and condemning anti-Muslim discrimination and bigotry against minorities as hateful expressions of intolerance that are contrary to the values and aspirations of the United States" in response to anti-Semitic comments from U.S. Rep. Ilhan Omar, D-Minn.
The House passed U.S. Rep. Jamie Raskin's, D-Mary., resolution on a 407-23 vote on Thursday. All 23 voters against the resolution came from the GOP ranks including U.S. Rep. Greg Steube, R-Fla., and U.S. Rep. Ted Yoho, R-Fla.
Yoho, who sits on the U.S. House Foreign Affairs Committee, retweeted conservative pundit Ben Shapiro's comment calling the proposal a "sham resolution" on Thursday.
"Omar says anti-Semitic stuff repeatedly," Shapiro wrote. "Media: Omar makes controversial comments about Israel. Democrats water down resolution to avoid condemning Omar. Media: Democrats vote to condemn hate. A few GOP vote against sham resolution in protest. Media: Republicans are anti-Semitic."
Steube also weighed in on why he voted against the resolution, noting it "failed to specifically condemn the remarks by Congresswoman Ilhan Omar."
"Her vile, anti-Semitic remarks should have been specifically condemned in this resolution, but instead, my colleagues on the other side of the aisle decided to look the other way," Steube insisted. "I will not be complicit in the trivializing of her behavior. Anti-Semitic behavior of all forms must be condemned–that's what this was all about."
While he voted for the resolution, U.S. Rep. Ted Deutch, D-Fla., the chairman of the U.S. House Middle East and North Africa Subcommittee, agreed that it did not go far enough.
"Today the House of Representatives voted to condemn anti-Semitism, Islamophobia, bigotry, racism, and hatred of all kinds," Deutch said after the vote. "All are worthy of condemnation. I joined my colleagues in condemning them all. But I feel let down by some colleagues who seem to have questioned those of us who feel the weight of history when we hear classic anti-Semitic language – history that has led to targeting Jews, expelling Jews from their countries, violence against Jews, and attempts to exterminate the Jewish people. Anti-Semitism is worthy of being condemned, singularly. I hope this painful week is never repeated in this Congress."
Deutch also took to the House floor on Thursday where he took off the gloves.
"Why are we unable to singularly condemn anti-Semitism?" he demanded. "Why can't we call out anti-Semitism and show that we've learned the lessons of history? It feels like we're only able to call the use anti-Semitic language by a colleague of ours, any colleague of ours, if we're addressing all forms of hatred and it feels like we can't call it anti-Semitism, unless everybody agrees it's anti-Semitism."
Deutch also left no room for doubt that he thinks Omar crossed the line with her rhetoric.
"When a colleague invokes classic anti-Semitic lies three times, then this body must condemn that anti-Semitism," Deutch said. "Anti-Semitism is worthy of being taken seriously on its own."
U.S. Rep. Lois Frankel, D-Fla., also weighed in on the matter on Thursday.
"Debate about policy is legitimate, necessary and a healthy function of our democracy," Frankel said. "When I disagree with the decisions of my government – which I've done a lot throughout the Trump administration – that does not make me anti-American, just as criticizing the actions of a foreign government doesn't make someone a bigot. In fact, sharing ideas and debating policy make our nation stronger.
"However, when that debate crosses into hateful rhetoric, whether it's anti-Semitism, racism, or Islamophobia, we must quickly identify and reject it," Frankel added before turning to Omar. "Recent statements that have been made regarding the anti-Semitic myth of dual loyalty are especially harmful because throughout Jewish history, accusing Jews of harboring allegiances to a foreign country has resulted in discrimination and violence. In 1894, a French-Jewish officer was wrongly charged with passing military secrets to Germany, leading to mobs screaming 'Death to the Jews.' Nazi propaganda in the 1920s and 1930s accused Jews of 'stabbing Germany in the back' during World War I. And then in 1952, Stalin charged Russian Jewish doctors with plotting to poison and kill the Soviet leadership, leading to the innocent men being arrested and tortured. And these are just a few examples.
"As we've seen over the past few years, anti-Semitism is increasing both abroad and here in the United States. In 2017, there was a 57 percent increase in anti-Semitic incidents in this country, and last October's Tree of Life massacre in Pittsburgh was the deadliest attack Jews have faced in American history. There is no place for hate in our country – I will always condemn all forms of prejudice and work with my colleagues from both sides of the aisle to combat the alarming rise in anti-Semitism," Frankel said in conclusion.
Kevin Derby can be reached at Kevin.Derby@floridadaily.com.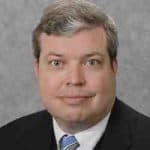 Latest posts by Kevin Derby
(see all)