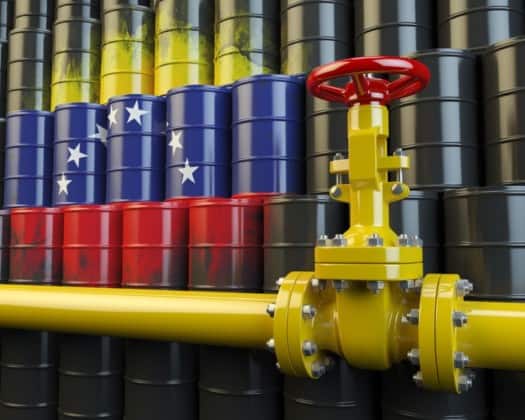 On Tuesday, the U.S. Department of the Treasury's Office of Foreign Assets Control (OFAC) hit Rosneft Trading S.A., a "Swiss-incorporated, Russian-controlled oil brokerage firm," with sanctions for exporting Venezuelan oil.
"Rosneft Trading S.A. and its president brokered the sale and transport of Venezuelan crude oil," said U.S. Sec. Steven Mnuchin on Tuesday.  "The United States is determined to prevent the looting of Venezuela's oil assets by the corrupt Maduro regime."
"Rosneft Trading S.A. is a subsidiary of the Russian state-controlled global energy giant Rosneft Oil Company. Registered in the Canton of Geneva, Switzerland as a trading company in January 2011, Rosneft Trading S.A. was created to assist Rosneft Oil Company in carrying out its foreign projects. The core activities of Rosneft Trading S.A. are marketing and distribution, including the trading, processing, and transport of raw materials, in particular unrefined petroleum and petroleum products. Separate from today's action, OFAC previously identified Rosneft Oil Company as operating in the energy sector of the Russian Federation pursuant to Ukraine-/Russia-related Executive Order 13662, and both Rosneft Oil Company and Rosneft Trading S.A. were already subject to certain restrictions under Ukraine-/Russia-related Directives 2 and 4," the Treasury Department noted.
The decision won the support of members of the Florida delegation from both sides of the aisle.
"Nicolas Maduro is not the legitimate leader of Venezuela," said U.S. Sen. Rick Scott, R-Fla. "He is a thug and a dictator who is perpetrating a genocide on his people and profiting off their suffering. I'm glad the Treasury Department is taking action against foreign entities that prop up the corrupt Maduro regime. The quickest way to end his brutal regime is to cut of the supply of money and this is an important step in that direction. We must remain vigilant. The United States and all freedom-loving nations around the world need to do everything in our power to isolate Maduro in Venezuela."
"I commend the Trump administration for today's sanctions on Russia-controlled Rosneft Trading S.A. for its role in propping up the brutal Maduro regime by operating within Venezuela's petroleum sector. In coordination with Venezuela's PdVSA, Rosneft Trading S.A. has attempted to circumvent sanctions by facilitating, and attempting to facilitate, shipments of millions of barrels of Venezuelan oil," said U.S. Rep. Mario Diaz-Balart, R-Fla.
"Russia has been one of the Maduro dictatorship's worst enablers, and today's sanctions underscore how pervasive Russia's influence remains in supporting anti-American dictatorships in our hemisphere," he added. "Whether through votes at the United Nations, with military and intelligence support to rogue regimes, and through attempts to evade sanctions, Russia has proven to be an adversary that actively opposes key U.S. national security interests. I applaud the Trump administration for standing with the Venezuelan people by sanctioning those who support tyranny while helping to preserve Venezuela's natural resources for those to whom it truly belongs – the Venezuelan people."
U.S. Rep. Debbie Mucarsel-Powell, D-Fla., the first member of Congress ever born in South America, also backed the sanctions.
"It's no secret that Maduro has been using petroleum profits to prop up his narco-authoritarian regime, and these types of sanctions have been necessary for a long time now," said Mucarsel-Powell. "It's clear that the United States must develop a more comprehensive strategy on Venezuela that brings in our global allies to increase the effectiveness of our diplomatic and humanitarian efforts. Additionally, we must extend immigration relief to Venezuelans in the United States, so we urge Senate Republicans and the president to support our bipartisan TPS bill."
Reach Kevin Derby at kevin.derby@floridadaily.com.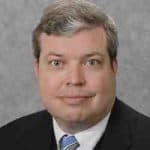 Latest posts by Kevin Derby
(see all)