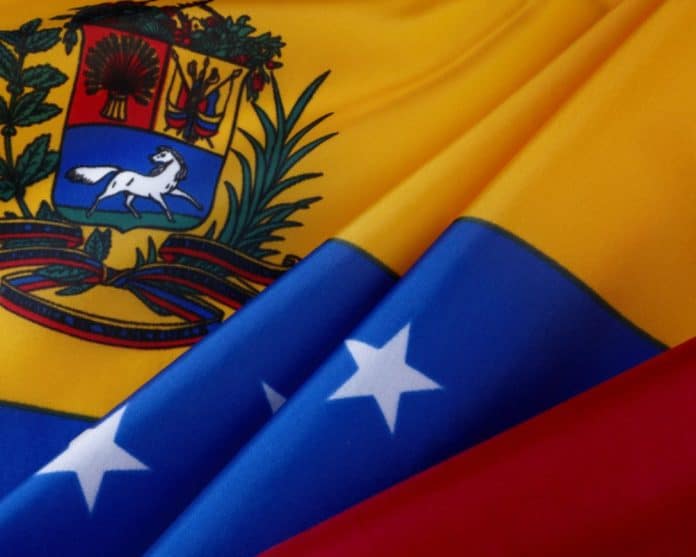 Venezuelans living in the U.S. will not be deported thanks to a last-minute executive order from President Donald Trump last week before he left office, a move which garnered cheers from the Florida delegation on Capitol Hill.
The move protects some 200,000 Venezuelans living in the U.S. from being sent back to what Trump called a "deteriorative condition" under the socialist regime of Nicholas Maduro. The move has long been sought by U.S. Sen. Marco Rubio, R-Fla., who sits on the U.S. Senate Foreign Relations Committee.
"The Trump administration has taken a significant and much-needed step to help Venezuelan nationals residing in the U.S.," Rubio said. "Venezuela remains a nation in crisis as Maduro's narco-terrorist regime continues to commit senseless acts of violence against the Venezuelan people. America remains a beacon of hope and freedom for many, and now eligible Venezuelan nationals in the U.S. will receive much-needed temporary immigration relief thanks to the Trump Administration."
Other members of the Florida delegation including U.S. Rep. Mario Diaz-Balart, R-Fla., also backed the move.
"I thank President Trump and his administration for this momentous decision to allow the thousands of Venezuelan nationals who fled the oppressive, brutal Maduro regime to remain in the United States. As one of his last decisions in office, President Trump has guaranteed that those Venezuelans who sought safety in the United States will not be returned to the dictatorship, where they could be subject to persecution, human rights abuses, or even death. This issue has been a top priority of mine, and for the past four years, I have been working closely with President Trump and his administration to secure this important protection for Venezuelan nationals," Diaz-Balart said.
"The president and his Administration have provided steadfast, unprecedented solidarity with the Venezuelan people through tough sanctions on human rights abusers, millions of dollars in humanitarian relief, and strong outreach to the democratic opposition. Today's action is a fitting continuation of a foreign policy that champions human rights and democracy while standing up to dictators in our hemisphere," he added before thanking other members of the Florida delegation from both sides of the aisle. "I thank my colleague, Congressman Darren Soto, for partnering with me to introduce Venezuela TPS, as well as Senators Marco Rubio and Rick Scott for keeping this issue at the forefront. I also thank Congressman Carlos Gimenez and Congresswoman Maria Elvira Salazar for their invaluable support and advocacy on behalf of the Venezuelan people."
The move is also important because it lets Venezuelans in the U.S. legally continue to be allowed to work while their home country remains in turmoil. As a new administration takes office, the opposition to the Maduro regime is expected to continue. The Biden administration plans to support Juan Guiado as the rightful leader of the South American nation.
Despite that, Democrats from Florida Trump's move on keeping displaced Venezuelans in the U.S.
"In an 11th-hour political game, Trump temporarily halts U.S. deportations of Venezuelans. For four years, he shamefully kept deportations to a despotic Maduro regime in play. Granting TPS is the long term bipartisan solution Venezuelans need," insisted U.S. Rep. Debbie Wasserman Schultz, D-Fla.
Other Florida Democrats like U.S. Rep. Darren Soto have repeatedly pushed for Temporary Protected Status for Venezuelans in the U.S. Soto plans to reintroduce this legislation in a new Congress.
Reach Mike Synan at mike.synan@floridadaily.com.
Latest posts by MIKE SYNAN
(see all)