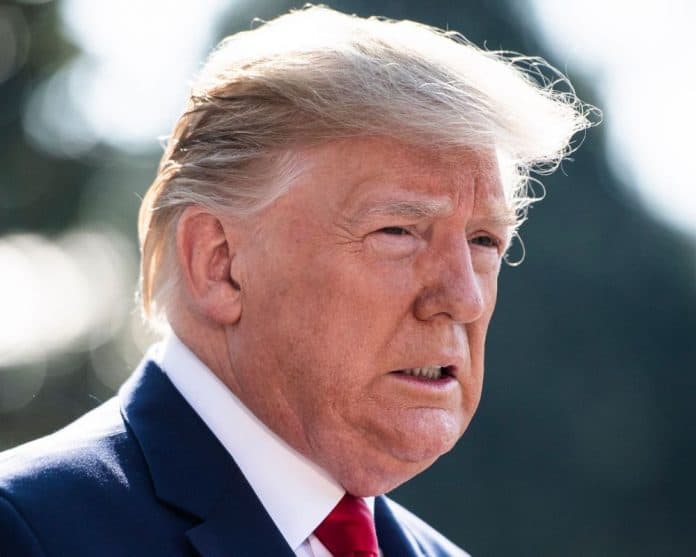 After President Donald Trump offered his State of the Union address on Tuesday night, members of the Florida delegation reacted to it and, not surprisingly, broke down on party lines.
U.S. Sen. Marco Rubio, R-Fla., praised the address.
"President Trump's State of the Union address will be a much-needed reminder that outside the Washington, D.C. bubble there are millions of Americans who do not spend each day refreshing their Twitter accounts to see the latest 'hot take,'" Rubio said. "They are worried about how expensive it is to raise a family, to go to the doctor, and to pay  for college. They are worried about threats from China, from Iran, from terrorists, and now from the Wuhan coronavirus. They are impacted every day by the decades-long collapse of stable, dignified work that allows them to give back to their children, communities, and places of worship. This is what people are talking about in the real world, not the obsession with impeachment. And they want us to focus on solving these issues without turning America into a socialist country.
"The Democratic Party has taken a radical turn to the left, waging a dangerous war on our nation's institutions, embracing socialism, and putting their impeachment obsession above the priorities of the American people. It's time we focus on what matters to them," Rubio added.
Over in the U.S. House, U.S. Rep. Bill Posey, R-Fla., also backed Trump and praised the speech.
"Tonight, President Trump delivered a positive State of the Union address highlighting the strength of our nation's economy, celebrating hardworking and distinguished citizens, and honoring American heroes. I was pleased to hear the president talk about space and its importance to our national security and future. It's now up to Congress to work together with the president to address the priorities of the American people," Posey said.
"The State of our Union is strong," said U.S. Rep. Dan Webster, R-Fla. "Thanks to three years of this administration's leadership to get the government off the backs of hardworking Americans and put America first; our economy, our military, our families, our environment, and our communities are stronger. From appointing judges who know and respect the U.S. Constitution; to improving the VA and veteran services; to reducing tax burdens on small business owners and taxpayers; to streamlining and removing unnecessary red-tape that blocked infrastructure investments; improving our trade agreements for American workers, manufacturers and builders; securing our borders; and rebuilding our military – President Trump has kept his promises.
"The results are clear as more than 2.5 million Americans have risen out of poverty! Labor participation and wages are rising, especially for the bottom 10 percent of earners. In Florida 630,000 more jobs have been created, homeownership is up 3 percentage points and real, per-capita income is up 7 percent since the president's election," Webster added.
"There is more work to be done.  I welcomed hearing the president reiterate his commitment to tackling tough issues, fix broken systems, and stand up for our most vulnerable.  I hope my colleagues – Democrat and Republican alike – will put aside politics and work together to invest in our country's infrastructure, improve border security and reduce and prioritize spending," Webster said in conclusion.
On the other side of the aisle, Democrats in the Florida delegation came out swinging after the address.
"To no one's surprise, in tonight's State of the Union, President Trump choose to conduct a campaign rally on national television. He laid out a vision for the country that would make it more sick, unequal, unwelcoming, and poor. Despite more empty rhetoric from the president, the American people know the truth," said U.S. Rep. Donna Shalala, D-Fla. "Even when he praises the work of democratic champions like Interim Venezuelan President Juan Guaido, he only offers platitudes and not the solutions that the people of Venezuela so desperately need.
"Despite this, my colleagues and I will continue to work to address the real concerns of the American people while the president continues to peddle lies, inaction, and divisive politics," Shalala added.
"President Trump's address this evening was a doomed attempt to put a shiny finish on an ugly truth: he and his administration have failed to govern responsibly and put the needs of hardworking American families first for the past three years – a fact that is unfortunately underscored by his impeachment just 48 days ago in the very chamber he delivered this evening's speech," insisted U.S. Rep. Alcee Hastings, D-Fla.
"Americans are demanding action on healthcare and House Democrats have delivered by passing 11 bills since January to protect our care. On the other hand, President Trump has continued to wage his ongoing war on health insurance, despite his claims to the contrary this evening. From the GOP-led ACA repeal lawsuit to last week's announcement of an illegal Medicaid block grant scheme – this president has continued to put forth policies which would cruelly pull the rug out from people with pre-existing conditions and rip away health insurance from millions of families. Although he has promised to lower soaring health costs, drug prices have continued to steadily rise. More and more Americans find themselves uninsured or forced to dangerously ration their own care by skipping medications due to cost," Hastings continued.
"The harms caused by this president, the first ever to stand before the House of Representatives and the nation during a State of the Union address following his impeachment, regrettably go far beyond sabotaging Americans' health coverage," Hastings added. "This administration's disgraceful legacy includes bulldozing programs that benefit communities of color and the working poor – from SNAP to affordable housing. Furthermore, this administration has completely denied the climate crisis by rolling back crucial environmental protections that safeguard our coastal communities. The president has shamefully walked away from bipartisan talks to fix our crumbling infrastructure and create sustainable jobs, while forcing American farmers and families to pay the high price of his misguided trade wars.
"After imperiling our national security by corruptly soliciting foreign interference into our elections, he went so far as to obstruct the very House investigation into these crimes, betraying his oath to preserve, protect, and defend our sacred Constitution. It is not only outrageous, but morally bankrupt that he has repeatedly decided to put his own personal and campaign interests before our nation," he concluded. "After three years of President Trump's flagrant dereliction of duty and outright attacks on our democratic values, the American people deserve real leadership and results on the issues that matter. House Democrats have passed nearly 400 bills this Congress, including bipartisan legislation to lower health care costs, prevent gun violence, invest in sustainable infrastructure, raise wages, and improve the lives of all Americans, and we will continue to do so despite the obstruction of Senate Republicans and this president. The stakes are too high for our country. I hope President Trump and his Republican colleagues will join us on the urgent task ahead to faithfully uphold our oaths of office, repair the damage done to our democracy, and truly serve the American people."
"The American people deserve more than a speech filled with untruths. The president said he will defend people with pre-existing conditions, but he is in federal court trying to overturn the Affordable Care Act. He made promises to lower drug costs, but he opposes House legislation that allows for drug price negotiation," said U.S. Rep. Lois Frankel, D-Fla. "Tonight, the Democratic Women's Caucus wore white to send a strong message that we're here to fight for the people and we're not backing down. We've passed legislation to lower the cost of prescription drugs, protect people with pre-existing conditions, and strengthen economic security for families across the country."
Reach Kevin Derby at kevin.derby@floridadaily.com.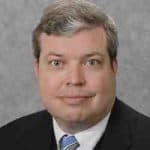 Latest posts by Kevin Derby
(see all)