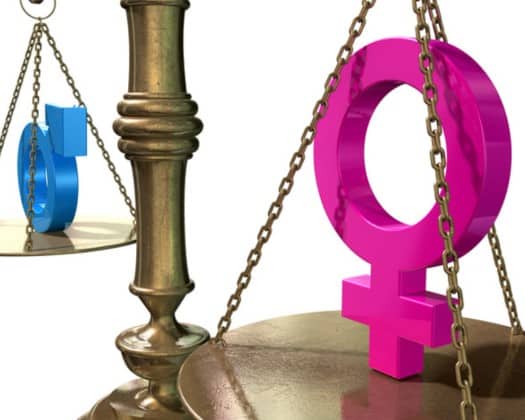 Party lines held in the Florida delegation as the U.S. House passed the "Equality Act" on a 224-206 vote on Thursday.
Three Republicans joined the Democratic majority in passing the bill to include sexual orientation and gender equality to the protections included in the Civil Rights Act that Congress approved and President Lyndon Johnson signed into law back in 1964.
Every Democrat from Florida backed the proposal and every Republican from the Sunshine State voted against it.
"All Americans deserve non-discrimination protections in the workplace, in school, in housing and in public. Yet, in Florida, it is not against the law to discriminate against someone for being gay or LGBTQ. That is wrong," said U.S. Rep. Kathy Castor, D-Fla. "The Equality Act will ensure that LGBTQ individuals in Florida and across the nation enjoy the same rights and responsibilities as all other Americans. As a member of the Congressional LGBTQ+ Equality Caucus, I'm proud to pass this legislation today and urge my colleagues in the Senate to take it up as quickly as possible.
"We know this fight all too well in Tampa. When I served on the Hillsborough County Commission, I stood up to commissioners who moved to outlaw gay pride and promote government-sanctioned discrimination against our LGBTQ neighbors," Castor added. "That was in 2005 – it's 2021 and we are still standing up for respect and equal rights for all."
"What a wonderful day for fairness and justice!" said U.S. Rep. Charlie Crist, D-Fla. "I'm incredibly PROUD to join my colleagues on both sides of the aisle in America's continued fight to forge a more perfect union. The Equality Act would extend critical civil rights protections to the LGBTQ+ community, enshrining in law what the vast majority of Americans know in their hearts – no one should be discriminated against because of who they are or whom they love.
"While I am disheartened by some of the hateful, anti-trans rhetoric by some of my colleagues over the past few days, it reminds us why this legislation is so important. Members of the LGBTQ+ community, especially trans, non-binary, and Black trans women, have heard this language and faced down this type of hate. The reality is, they still face the very real threat of discrimination from their boss, their landlord, their doctor, or their school. That's not right. And under the Equality Act, my fellow Floridians' values of fairness, dignity, and respect for their fellow human being will become the law of the land," Crist added. "Throughout our long history, America has not always gotten it right. We've not always treated others the way we would want to be treated. But it is our willingness to listen, learn, and make things right that undergirds America's greatness. Civil rights are a hallmark of a fundamentally good nation. And I could not be more proud today to stand with the LGBTQ+ community on this historic day!"
U.S. Rep. Greg Steube, R-Fla., tried to amend the proposal to ensure female student-athletes protected by Title IX but his efforts were defeated.
"In reality, this misguided legislation promotes inequality and seriously harms the very citizens my colleagues claim to protect – women," Steube said. "By eliminating Title IX and forcing biological women to compete against biological men in sports, this legislation would take away opportunities for women on and off the field. Though blocked by the Democrats, my amendment would have prevented this discrimination, protected women, and promoted true equality."
Steube brought back the "Protection of Women and Girls in Sports Act" last month. When he first brought out the bill at the start of last year, the congressman insisted the bill will "ensure that women and girls are allowed a fair playing field in competitive sports by prohibiting the use of Title IX funds to support women's sports in which biological male athletes are allowed to participate against biological women athletes." The bill would have "biological females compete against other biological females in women's competitive sports that are funded through Title IX" and "requires that sex for the purpose of sport be determined by the athlete's sex as determined by a physician at birth."
U.S. Rep. Dan Webster, R-Fla., also weighed in on why he opposed the Equality Act.
"I believe everyone should be treated with kindness and respect. However, while being called the 'Equality Act' this bill does more to jeopardize women and already vulnerable populations in our society. This is the same terrible bill House Democrats pushed through last Congress," Webster said. "H.R. 5 is anti-family as it restricts parents from making healthcare and education decisions on behalf of their minor children. It ties the hands of doctors and pressures them to subject children to radical procedures. Further, it strips doctors who have moral or religious objections to performing abortions of their conscience protections. It would close the doors of faith-based adoption centers that place children into loving homes. It erodes fundamental constitutional rights of religious liberty and freedom.
"The bill remakes women sports making competition patently unfair. H.R. 5 forces female teams to accept biological males who verbally identify as women, thereby denying women of their chance at a fair competition. Girls are forced to share bathrooms, locker rooms, showers and sleeping facilities with biological males," Webster added.
The matter now heads to the U.S. Senate where its fate is up in the air with the chamber divided evenly and supporters of the bill needing 10 Republicans to ensure there is no filibuster.
Reach Kevin Derby at kevin.derby@floridadaily.com.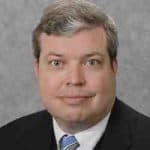 Latest posts by Kevin Derby
(see all)