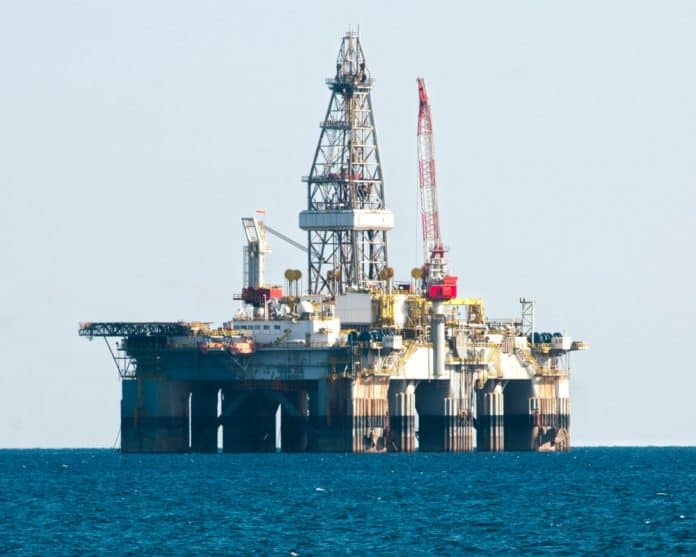 This week, President Donald Trump extended the moratorium on drilling in the Southeast, including off the coasts of Florida.
Trump spoke in Jupiter on the matter on Tuesday.
"This protects your beautiful Gulf and your beautiful ocean and it will for a long time to come," Trump said in the speech.
With Florida up for grabs in the upcoming presidential election, the Trump campaign quickly tried to make political hay on the matter.
"President Trump has delivered for Florida's environment, including extending the offshore oil drilling ban, prioritizing funding for Everglades restoration, and fighting harmful algal blooms. In the meantime, Joe Biden had been in office for nearly 50 years and accomplished nothing," said Emma Vaughn, a spokeswoman for the Trump Victory effort.
Former Vice President Joe Biden, the Democrat challenging Trump in November, noted that the president was reversing himself.
"Just months ago, Donald Trump was planning to allow oil and gas drilling off the coast of Florida," Biden posted on Twitter. "Now, with 56 days until the election, he conveniently says that he changed his mind. Unbelievable. You don't have to guess where I stand: I oppose new offshore drilling."
In the meantime, members of the Florida congressional delegation weighed in with Republicans backing the president.
"I am grateful President Trump remains committed to ensuring the ban on oil drilling off of Florida's coast will remain in place well beyond 2022," said U.S. Sen. Marco Rubio, R-Fla. "In my many conversations with the president and members of his administration, it was clear they were well aware of Florida's unique and vulnerable coastal character, and that most Floridians are opposed to allowing offshore drilling off of the state's coasts.
"Today's announcement confirms the Trump administration is committed to protecting our state's natural resources, our beaches that draw visitors from across the world, and our unique military assets that cannot be replicated anywhere else in this country," Rubio continued. "I will continue working with the administration and my colleagues in Congress, to secure a permanent legislative solution that cannot be undone by a future administration."
Retiring U.S. Rep. Francis Rooney, R-Fla., applauded Trump for including the eastern Gulf of Mexico (EGOM) in his order.
"By this executive order, President Trump has taken an important action to protect Florida's economy and ecology from the threat of offshore drilling. I have worked tirelessly during my four years in Congress to unite Florida's congressional delegation on this issue, pass legislation (H.R. 205) to permanently extend the moratorium on drilling in the EGOM, and lobby this administration on the need to keep offshore drilling from being a potential danger to our economy, ecology, and military readiness. I hope that the Senate will now realize what the House of Representatives and President Trump realize – that Florida needs to be protected from offshore drilling – and act to convert this executive order into formal legislation like H.R. 205 so that it cannot be easily reversed by a future administration," Rooney said.
U.S. Rep. Kathy Castor, D-Fla., dismissed Trump's efforts as a campaign stunt but agreed with Rooney that the GOP-controlled Senate needs to pass a proposal to make the ban on drilling permanent.
"Every election season, the Trump administration declares drilling for oil off the coast of Florida 'off the table,' but then sides with oil companies when voters aren't watching. If President Trump truly meant what he said, he would call for Senate passage of the bipartisan Protecting and Securing Florida's Coastline Act (H.R. 205) that passed the House in September of 2019 to make permanent the ban on drilling in the Gulf of Mexico," Castor said.
"No one is fooled by an executive order that can be rescinded at any time, or by a president who has rolled back over 100 landmark clean water and clean air protections. Trump opposes investments in clean energy and the related cost savings for consumers. He ignores scientists, calls the climate crisis a 'hoax,' and sides with polluters over the health of families every chance he gets. Voters won't be fooled by this election year epiphany," Castor added.
The American Petroleum Institute (API) slammed the decision.
"Extending the moratorium in the Eastern Gulf of Mexico and expanding it to the South Atlantic is the wrong approach at the wrong time. Offshore access is critical for growing U.S. energy leadership and providing affordable energy for American families for decades to come," API Vice President of Upstream Policy Lem Smith said. "A ban on responsible energy development in the Eastern Gulf and the South Atlantic puts at risk hundreds of thousands of new jobs, U.S. energy security advancements and billions of dollars in critical revenue for states. It also restricts the primary funding source for the Land and Water Conservation Fund, America's largest federal conservation program. Our industry has proven again and again that responsible development and environmental protection aren't mutually exclusive, and we are deeply disappointed that the administration has taken this action."
The API cited a study from Quest Offshore Resources which shows that energy exploration could add $4.5 billion to the Florida economy within 20 years and face a potential loss of revenue.
"A ban on the offshore access in the Gulf of Mexico also limits the potential of additional funds that could be generated by a potential state and federal revenue sharing arrangement. If enacted, Florida could see a 37.5 percent share of the Eastern Coast bonuses, rents and royalties generated which are projected to reach $1.3 billion per year within 20 years, with cumulative effects totaling $11.7 billion," API noted.
Reach Kevin Derby at kevin.derby@floridadaily.com.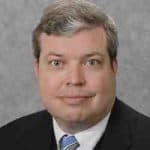 Latest posts by Kevin Derby
(see all)