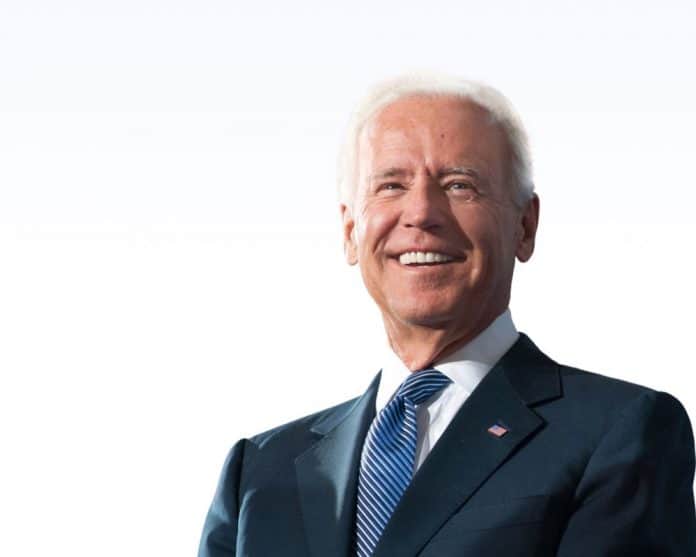 Members of the Florida delegation divided on party lines this week over President Joe Biden's "American Jobs Plan," a $2 trillion proposal mostly focused on infrastructure.
Biden showcased the plan on Wednesday, offering some of the details of it.
"I'm proposing a plan for the nation that rewards work, not just rewards wealth. It builds a fair economy that gives everybody a chance to succeed, and it's going to create the strongest, most resilient, innovative economy in the world. It's not a plan that tinkers around the edges. It's a once-in-a generation investment in America, unlike anything we've seen or done since we built the Interstate Highway System and the Space Race decades ago," Biden said. "In fact, it's the largest American jobs investment since World War Two. It will create millions of jobs, good-paying jobs. It will grow the economy, make us more competitive around the world, promote our national security interests, and put us in a position to win the global competition with China in the upcoming years. Is it big? Yes. Is it bold? Yes. And we can get it done.
"It has two parts: the American Jobs Plan and the American Families Plan. Both are essential to our economic future. In a few weeks, I'll talk about the American Family Plan, but today I want to talk about the Americans Jobs Plan," Biden continued. "I'll begin with the heart of the plan: It modernizes transportation infrastructure — our roads, our bridges, our airports…It grows the economy in key ways. It puts people to work to repair and upgrade so — that we badly need. It makes it easier and more efficient to move goods, to get to work, and to make us more competitive around the world.
"It's about infrastructure. The American Jobs Plan will modernize 20,000 miles of highways, roads, and main streets that are in difficult, difficult shape right now. It'll fix the nation's 10 most economically significant bridges in America that require replacement. Remember that bridge that went down? We got 10 of the most economically significant bridges with more commerce going across it that need to be replaced," Biden added. "We'll also repair 10,000 bridges, desperately needed upgrades to unclog traffic, keep people safe, and connect our cities, towns, and tribes across the country. The American Jobs Plan will build new rail corridors and transit lines, easing congestion, cutting pollution, slashing commute times, and opening up investment in communities that can be connected to the cities, and cities to the outskirts, where a lot of jobs are these days. It'll reduce the bottlenecks of commerce at our ports and our airports.
"The American Jobs Plan will lead to a transformational progress in our effort to tackle climate change with American jobs and American ingenuity. It'll protect our community from billions of dollars of damage from historic super storms, floods, wildfires, droughts, year after year, by making our infrastructure more secure and resilient and seizing incredible opportunities for American workers and American farmers in a clean energy future," the president added. "Skilled workers…building a nationwide network of 500,000 charging stations, creating good-paying jobs by leading the world in the manufacturing and export of clean electric cars and trucks.
We're going to provide tax incentives and point-of-sale…rebates to help all American families afford clean vehicles of the future. The federal government owns an enormous fleet of vehicles which are going to be transitioned to clean electric vehicles and hydrogen vehicles right here in the United States, by American workers with American products," Biden said. "When we make all these investments, we're going to make sure, as the executive order I signed early on, that we buy American. That means investing in American-based companies and American workers. Not a contract will go out, that I control, that will not go to a company that is an American company with American products, all the way down the line, and American workers. And we'll buy the goods we need from all of America, communities that have historically been left out of these investments: Black, Latino, Asian American, Native American, rural, small businesses, entrepreneurs across the country.
"Look, today, up to 10 million homes in America and more than 400,000 schools and childcare centers have pipes — where they get their water from — pipes that are lead-based pipes, including pipes for drinking water. According to scientists, there is simply no safe exposure to lead for a child. Lead can slow development, cause learning behaviors and hearing problems," Biden said. "The American Jobs Plan will put plumbers and pipefitters to work, replacing 100 percent of the nation's lead pipes and service lines so every American, every child can turn on a faucet or a fountain and drink clean water. With each $5,000 investment replacing a line, that can mean up to $22,000 in healthcare costs saved — a chance to protect our children, help them learn and thrive. We can't delay. We can't delay another minute. It's long past due."
Despite Congress not being in session this week, members of the Florida delegation divided on party lines over Biden's proposal.
"Democrats in Washington think the answer to every problem is higher taxes and endless deficit spending," said U.S. Sen. Rick Scott, R-Fla. "They say it's the only way to achieve progress. It's a lie and it's killing America. Today, even as our federal debt climbs toward $30 trillion, President Biden pushed this lie out again when he proposed a massive $2 trillion 'infrastructure' package along with $2 trillion in new taxes. Worse still, President Biden is proposing to dramatically raise taxes in the midst of a global pandemic. Of course, the tax increases he's laying out today on American businesses don't include increases to the gas tax or the new vehicle mileage tax the Biden administration has considered. So much for Biden's promise to not raise taxes on anyone making less than $400,000.
"I know how important investing in infrastructure is to bringing America's roads, bridges, seaports and airports back to being the best in the world," Scott added. "As governor of Florida, I oversaw the investment of $85 billion in critical and innovative infrastructure projects. We never raised taxes once to do it. Here's the truth that the Democrats don't want to acknowledge: Tax increases don't create jobs, provide sustainable government revenue or solve problems. My advice to Biden and Democrats in Washington? Follow Florida's playbook for economic success. Focus on cutting taxes and eliminating burdensome regulations and fight every day to grow jobs. It worked in the Sunshine State and it will work for America."
U.S. Rep. Greg Steube, R-Fla., was also dismissive of the plan, insisting "President Biden has proposed the largest tax hike in decades while millions of Americans are still unemployed."
"Here we go again — another spending boondoggle, this one flying under the false flag of 'infrastructure.' The $2.5 trillion bill spends a fraction on infrastructure and billions on 'racial equity and environmental justice,' Medicaid expansion and a Civilian Climate Corp," noted U.S. Rep. Vern Buchanan, R-Fla., on Thursday.
"Sound familiar? Like the $2 trillion 'COVID relief' bill that spent less than 10 percent on COVID but billions on union pension bailouts and world food assistance? Next up: a record-breaking tax hike to pay for it all. No worries — just send the tab to your kids and grandkids. The economy is roaring back, unemployment low and growth projected at 6 percent. We don't need depression-era spending projects dishonestly labeled as infrastructure. Biden, Pelosi and Schumer need to shrink this plan and limit it to infrastructure. Their grandchildren and ours will thank them," Buchanan added.
Democrats from the Sunshine State lined up behind the proposal.
"With the American Jobs Plan, President Biden is sending a clear message to America: let's get to work," said U.S. Rep. Kathy Castor, D-Fla.. "Whether it's electricians, steelworkers, plumbers or pipefitters, we are ready to unleash the potential for American workers to build a modern, more resilient infrastructure – one that will protect families and small businesses from the growing costs of the climate crisis. As we prepare to build back better, President Biden is ready for thousands of workers to build new transmission lines, conserve our public lands and waters, clean up abandoned oil and gas wells and coal mines, and fix water pipes in communities across America.
"The American Jobs Plan will transform the way we move, reducing pollution from cars and ensuring cleaner air for environmental justice communities. That includes building 500,000 electric vehicle chargers across the nation, electrifying our school buses and postal trucks, and doubling the federal funding for public transit. This plan will also help rectify decades of disinvestment in communities of color and low-income communities, making sure we center our economic recovery on the American people, regardless of race, color, gender, or zip code," Castor added. "From his first day in office, President Biden has outlined a vision to put Americans to work and revitalize our economy through generational investments. The American Jobs Plan makes further progress on that vision, which has – and should have – bipartisan support. I look forward to working with the Biden administration to continue delivering progress for the American people."
"The American Jobs Plan put forth by the Biden-Harris administration creates a robust avenue for progress and opportunity for all Americans. The plan will make a significant investment in broadband, while also investing in long-neglected areas of our infrastructure such as, clean water to schools, housing and child care facilities to seniors' and long-term care and veterans' facilities. This plan will also create millions of good paying, union jobs for the American people, and provide support for our essential care giving employees," said U.S. Rep. Alcee Hastings, D-Fla.
"Unlike previous investments—we will not leave behind communities that have been systematically excluded for generations, including communities of color and rural communities. These investments will allow us to take on the climate crisis and progress towards a clean energy economy," Hastings added. "The House is already at work to advance a transformational infrastructure package. I will work with my fellow House Democrats to ensure every American is included and accounted for in these revolutionary pieces of legislation. We hope to craft and pass a historic package to Build Back Better: creating jobs, justice and opportunity For the People."
"This is a once-in-a-generation opportunity to reimagine the future of the American economy, creating jobs for millions in an equitable and just way," said U.S. Rep. Lois Frankel, D-Fla.. "This package will not only address our physical infrastructure by fixing crumbling roads and bridges, ensuring access to clean drinking water, expanding broadband to every corner of our country, but it will also upgrade child care facilities, modernize VA hospitals, and invest in our care economy. I look forward to working with the administration to pass this historic package, and future legislation focusing on social infrastructure, as we continue Build Back Better."
With Biden's plan including funds for Everglades restoration, Eric Eikenberg, the CEO of the Everglades Foundation, applauded that provision of it.
"Everglades restoration is a great investment for our environment and economy and represents a critical water infrastructure need for our nation," Eikenberg said. "Every $1 we invest in Everglades restoration yields a return of $4 to our economy, but even this does not fully account for the long-term advantages. A healthy Everglades supplies the clean drinking water for 9 million Floridians and will make our coastlines more resilient to sea level rise, hurricanes and storm damage, all while removing massive amounts of carbon from the atmosphere and creating at least 65,000 jobs. The Everglades Foundation thanks President Biden for including Everglades restoration in his infrastructure plan summary. Nothing is more critical to Florida, nor more overdue."
Reach Kevin Derby at kevin.derby@floridadaily.com.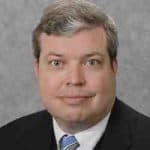 Latest posts by KEVIN DERBY
(see all)